Cerebral Palsy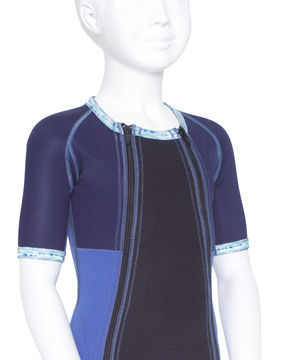 Role of Dynamic Compression
Jobskin® | Corsets and Gaiters for immobilisation, stabilisation, pain management and support
Orthowrap for Rheumatoid arthritis and mild to moderate knee ­instability
Gaiters for Superlative Support
Article: 28th May 2021

Did you know Jobskin® design & manufacture gaiters right here in the UK? Gaiters are devices for either the arms...

When your child is diagnosed with Cerebral Palsy
Article: 19th January 2021

Being told by medical professionals that your child has cerebral palsy (CP) is a worring time...

Cerebral Palsy and Dynamic Compression Garments
Article: 6th October 2020

Cerebral palsy (CP) is a condition that affects an estimated 17 million people around the world...

Introducing the new Contour Wrist Brace
Article: 30th June 2020

Jobskin is proud to introduce a new product to our collection: the Contour Wrist Brace...
Support Cerebral Palsy Awareness Month
Article: 20th December 2018

March is National Cerebral Palsy Awareness Month. Here at Jobskin we are passionate about spreading...

Five Facts about Cerebral Palsy
Article: 30th June 2018

Cerebral palsy affects thousands of children and adults but wider knowledge of the condition is limited...