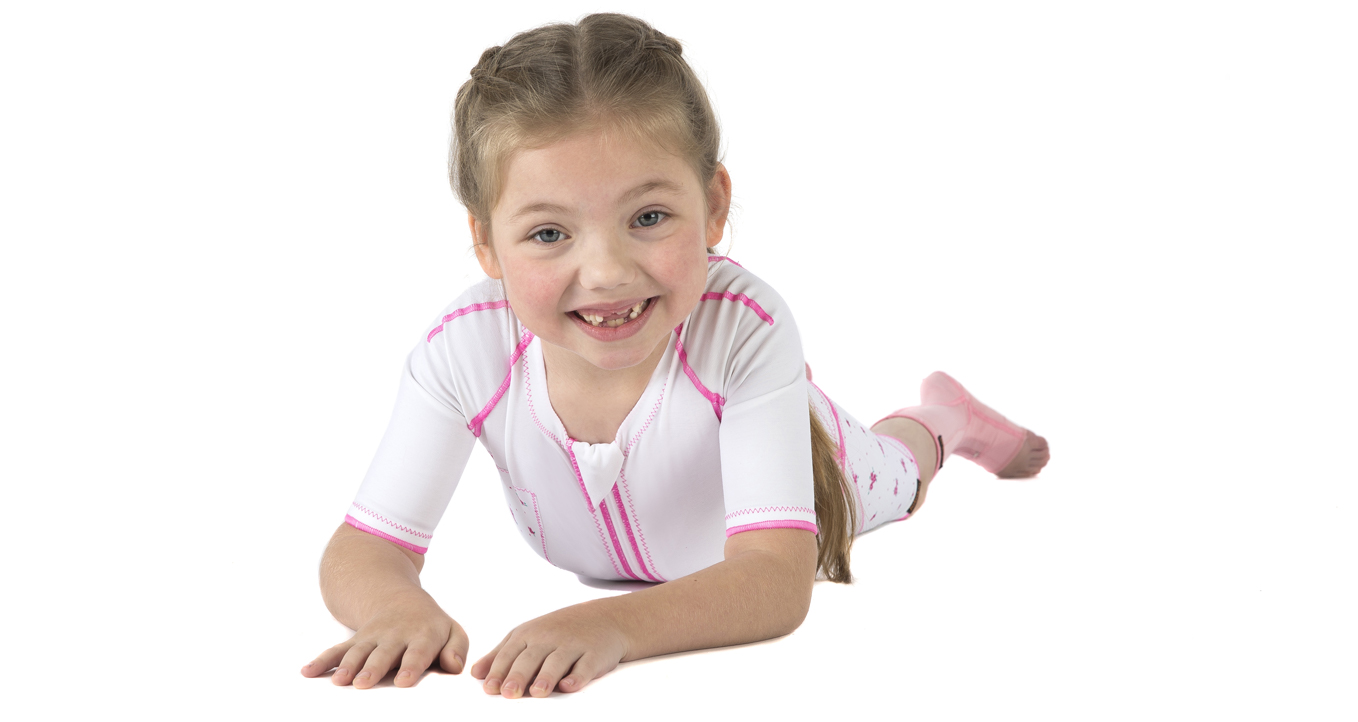 Being told by medical professionals that your child has cerebral palsy (CP) is a worring time. Some concerns parents may have are about what the future will hold for their child. The good news is that you are certainly not alone: it is estimated that CP affects more than 17 million people globally and there are myriad avenues of support out there to help both you and your child.
In this edition of the Jobskin® blog, we'll look in more detail at CP and share just some of the support networks available for you to access.
CP occurs due to the brain not developing properly or being somehow damaged during development. In most cases (around 90%), the damage happens before or during birth and the condition is then known as congenital CP. However, this damage can occur (usually due to infection or head injury) during the early years of a child's life while the brain is still developing; the condition is then referred to as acquired CP.
The many different symptoms of CP (which vary considerably between people but all cause problems with posture, coordination and movement) are not usually obvious immediately after birth, instead becoming noticeable during the first 2 or 3 years afterwards. Symptoms include:
• Delays in development such as being unable to sit up unaided by 8 months or to walk by 18 months
• Weakness, stiffness and/or floppiness in the limbs
• Fidgety, clumsy and/or uncontrolled movements
• Problems with hearing, speaking and/or swallowing
• Scoliosis and other joint problems
• Learning difficulties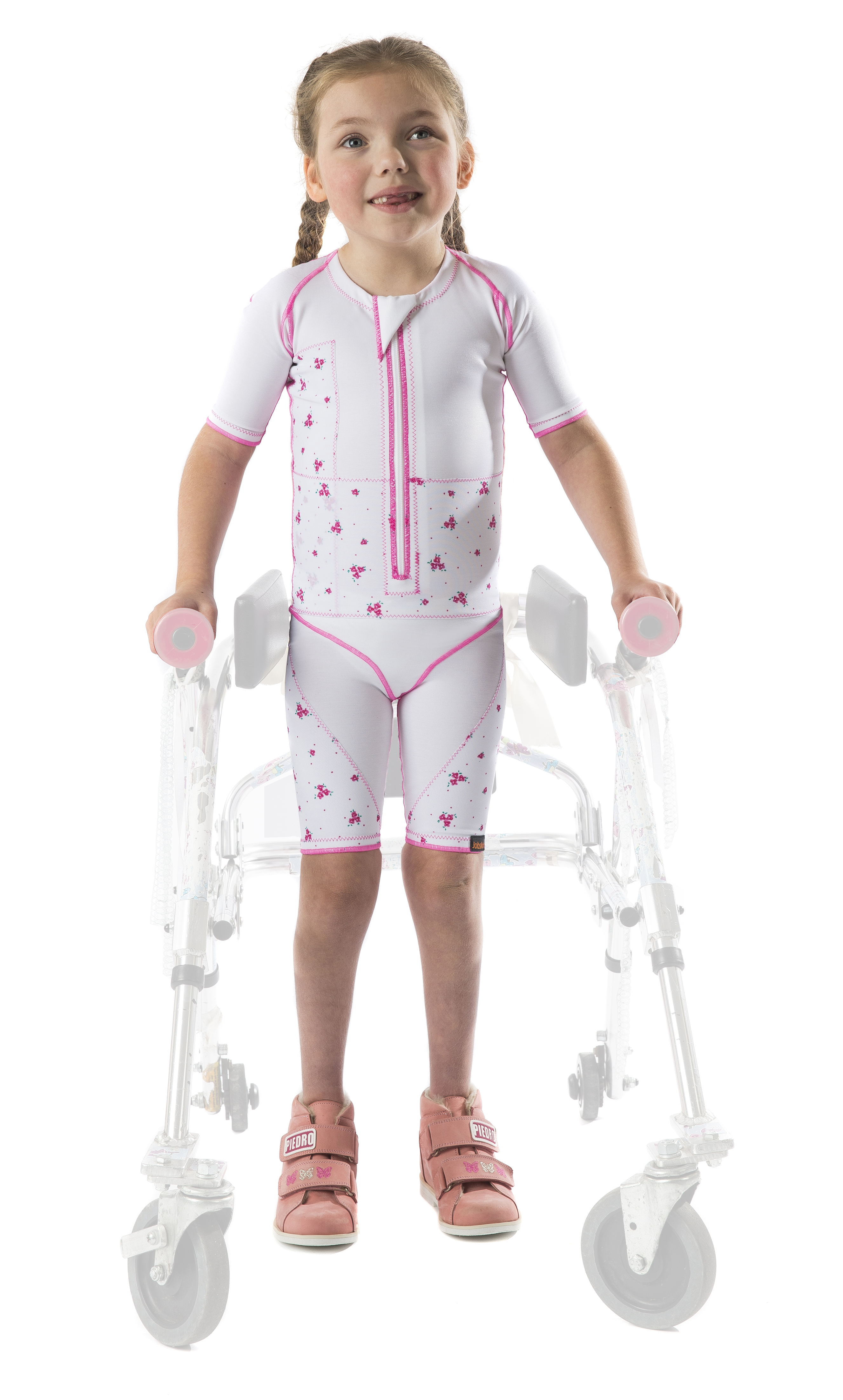 With proper treatment, most children with CP can live a full and independent life. Many children with CP are able to attend mainstream school though those with particular educational needs often benefit from attending specialist schools. The original brain problem does not get worse as time progresses but the condition does put excess strain on the body and can continue to cause problems.
Currently, there is no known cure for CP but much research is being done. A variety of treatments, including physiotherapy, medication and sometimes surgery, can help to ameliorate the symptoms of CP. Jobskin® is an expert supplier of sensory dynamic orthosis (SDO®) garments, the wearing of which has been clinically proven to help people with CP by improving positioning, posture and function through the provision of dynamic compression, musculo-skeletal alignment and sensory feedback.
There are many avenues of support for people with CP and their families, including grants, charity funding, help centres, clubs, social media groups to name but a few. A selection of links follows:
Association of Paediatric Chartered Physi­ot­he­rapists (for physio up to 18 years old)
https://­apcp.­csp.­org.­uk/
Association of Chartered Physi­ot­he­rapists in Neurology (for physio for adults)
https://­www.­acpin.­net/
Scope. The main UK charity for people with cerebral palsy and their families. They offer
advice and information for disabled people and their families, support services, an online community, free telephone and email helplines
http://­www.­scope.­org.­uk/
CP Grant and Support info
https://­www.­cerebralpalsy.­org.­uk/­grants-and-support.html
Brainwave CP Charity with Therapists
https://­www.­brainwave.­org.­uk/­cerebral-palsy
CP Sport is the UK's leading national disability sports organisation
https://­www.­cpsport.­org/
CP Teens offers 'help, hope, inspiration & friendship' for children & young people with CP https://­www.­cpteensuk.­org/
Find out more details about SDO® garment on our website and do not hesitate to contact our dedicated team for further advice, information and support.