Click below to view our main product ranges
Burns and Scar Management, Lymphoedema and Vascular Disease and Post surgical Garments - pressure therapy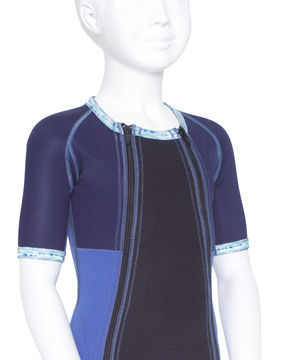 Role of Dynamic Compression
Silicone Gel is a widely used clinical management option used to effectively treat and reduce the risk of problem scarring following surgery, burns, trauma and
Jobskin® | Corsets and Gaiters for immobilisation, stabilisation, pain management and support
Body Allure™ Shapewear for post surgical compression following liposuction and for the management of lyphoedema
Orthowrap for Rheumatoid arthritis and mild to moderate knee ­instability
Jobskin®
is a company that has built its reputation by producing outstanding quality medical products for over 40 years
Leading the way in rehabilitation therapy, Jobskin is the largest UK manufacturer of specialist made-to-measure compression garments for therapy and orthotic professionals.
We offer the highest quality made-to-measure products, silicone gel and stock orthotic products to meet your needs. We are dedicated to providing the ultimate in therapy management, with the focus on improving patient quality of life.
Our long standing reputation, commitment to the customer and product innovation is unmatched in the market today.
Search by Pain Site & Injury or Pre-Diagnosed Condition
By Pain Site & Injury
By Pre-Diagnosed Condition