On the 24th of June 2014, Cleo, a healthy nine month old girl, had an accidental hot water scald to her lower extremities, abdomen, arms and hands. Read her incredible journey below, from day 1 to her jovial and brave outlook, some 8 years later.
Cleo's Initial Injury - Day 1

| | | |
| --- | --- | --- |
| | | |
Cleo, like many children (my own included) was sat in the kitchen sink. In the second her mother turned to speak to one of her siblings, Cleo managed to grab and switch on the instant boiling water tap. Hot water flooded the sink where Cleo's feet and legs were, severly scalding her. Due to her mother's quick thinking, Cleo was immediately immersed in cold water and rushed to the accident and emergency unit. First aid was administered before Cleo was transferred to a Specialist Burns Unit where she was diagnosed with 23% deep dermal burns to her legs and feet with less severe burns to her arms, hands and abdomen.
Cleo spent a whole month in the specialist burns unit. It was during this time that Cleo began the long healing process with the best medical attention she could get. A treatment schedule was devised to be continued every day at home, this included massage, mobilisation techniques and the continual wearing of Jobskin® pressure garments. Cleo's family have knitted tightly together to protect their youngest member; Mum says that "Her older brothers help put things in perspective and also provide practical help, with massage time becoming family time."
"The whole family have decided to not make a big issue out of it and treat the therapy schedule as an ordinary part of the daily routine."
Cleo - 9 months post injury
Cleo's mother tells us one year later: "Noises from the kitchen, nothing out of the ordinary, no alarm bells to suggest there was something going terribly wrong…... The day was the 24th of June 2014, a day literally burned in my memory. My worst nightmare, something terrible had happend to our youngest daughter of nine months which was irreversible. Some details I remember vividly, some are a blur. I do remember how I felt...... devastated.
I rushed to the local A&E hospital and was then transfered to the burns unit. Before they took a look at Cleo's injuries they said to me, "Maybe it is not as bad as you think, and we can dress the burns and you can take her home". I told them 'That is not the case', I knew her injuries were bad.
Cleo was admitted to the burns unit and we stayed for one month. I felt like the world had stopped. August 2015, a year later when I think of what happend to Cleo it still hurts inside. I wish I could turn back time and make it all go away. But I soon realise, even though a terrible injury has happened, worse things happen. The past year has been difficult. Not so much much the daily routine but the uncertainty of how Cleo's wounds would heal and what to expect or what scarring she would have."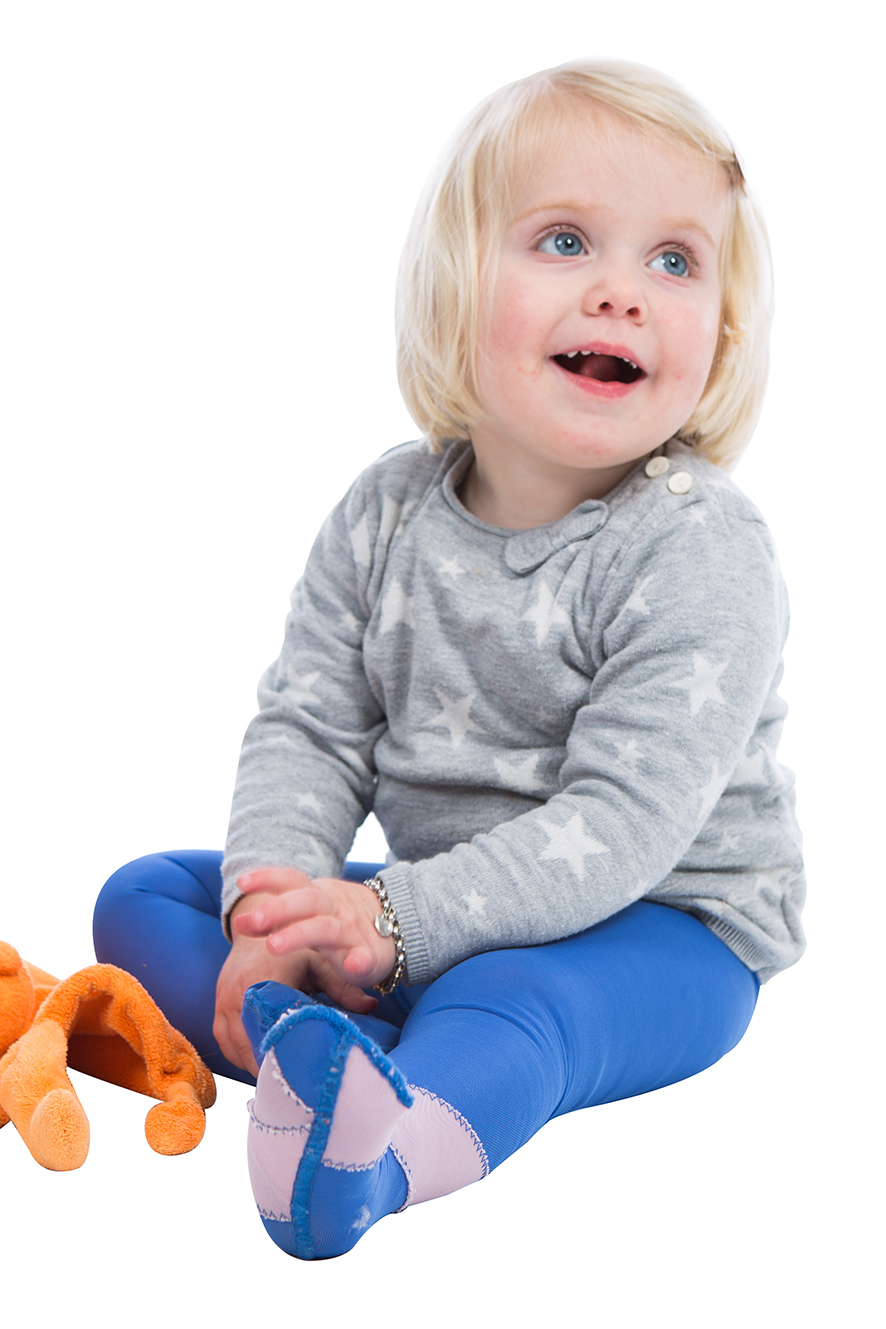 Treating Cleo, massaging, mobilisation and wearing her pressure garments have become part of their daily routine, one which the whole family treat as normal. "Cleo is our fourth child, she has three older brothers. I sometimes try to protect Cleo, when she actually does fine on her own! Her older brothers treat her the same, put things in perspective and move on, looking after her no differently than they previously did...­everything is as normal as eating breakfast or playing together. For me personally it has been a struggle at times.
Three months after we came home I suffered flashbacks. I couldn't get a cup of tea with out breaking down. I had nightmares and was stressed. Luckily I received treatment from a hypnotheapist some years ago and I gave her a call. It helped me, but it took me some months to get through. Time heals but I'm not in a place yet where I can say that time heals all wounds. This is my wound; not an open wound but one of life's scars. Not visible like Cleo's scars are, but definitely there. Cleo is brave, a fighter and a happy spirit, she accepts the treatment, and works around her limitations. This year made has made a world of difference and we have all come far, I hope the next will be the same."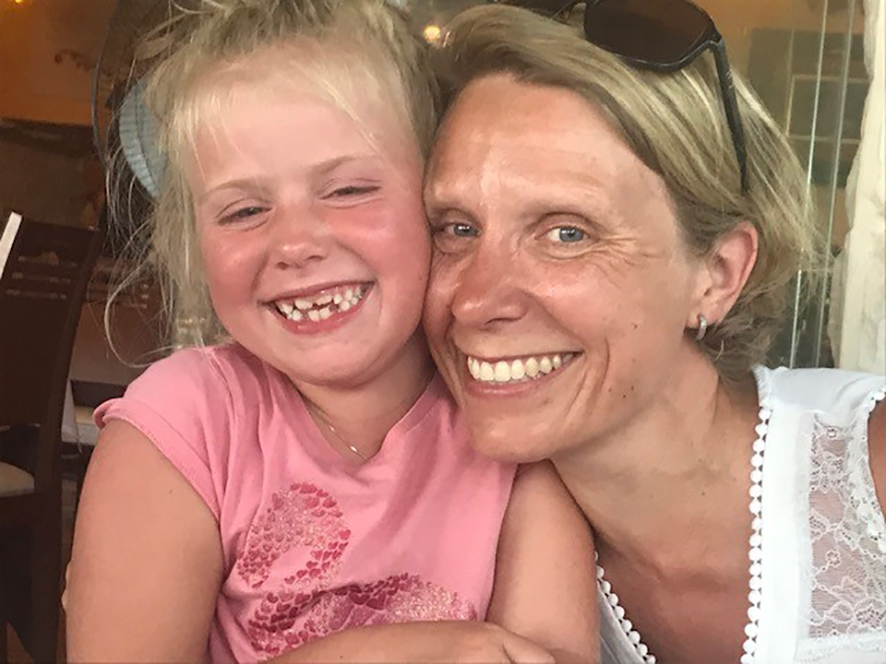 Due to the excellent support from close family and friends, Cleo's siblings have adjusted well to her scarring, helped by mums' occupation as a physi­ot­he­rapist,­ and positive attitude towards therapy.
Receiving professional psychological support, Cleo's mum self-referred to private therapy which she finds very helpful in adjusting to her daughter's injury and moving forward. As Cleo was so young at the time of the accident, she won't remember any of it but the memory of those horrifying moments became almost too much for Mum to bear. She became almost phobic at the sight of hot water and says that she "couldn't even make a cup of tea without breaking down.
"The day was the 24th of June 2014, a day literally burned in my memory. My worst nightmare, something terrible had happend to our youngest daughter of nine months which was irreversible."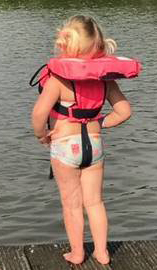 Six years on and Cleo's a strong and independant young lady. Her mother describes her as "brave, a fighter and a happy spirit" who readily accepts her treatments. Mum supplies the massage and mobilisations, big brothers show strong support all round and we here at Jobskin® supply the made to measure pressure garments. This combination means that Cleo is getting on with life despite a serious setback at the start, she's getting a little better every day and learning to adapt to her limitations.
Cleo's mum proudly informs us that "Cleo ignores everyone who is commenting on her leg. 'It is what it is' she says. If you are lucky you can get a 'I've got burned', but that is it. Cleo turned 7 last week and is becoming a little lady. She is strong and opinionated [and] takes after her mom".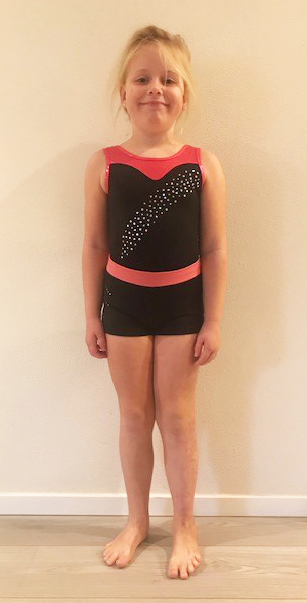 Paediatric burn rehabilitation is both long and challenging and requires a team approach with specialists involved in burn care, working closely with the family.[1,2]
Custom made pressure garments remain the most widely used first line treatment for widespread hypertrophic scarring and recent innovation in fabric, colour and trims has had a positive effect on compliance to treatment.
There are many individuals involved in the rehabilitation journey and accomplishments achieved along the way, which can be both long and difficult. Often the biggest challenge is dealing with the scarring and the psychological affects it leaves on the individual and the family, friends and carers, however in Cleo's journey, the support and therapy she has received has made her the strong independant lady that she is today.
Jobskin® are committed to ongoing research and technological advancements and fully supports evidence based practice. If you would like to share your ideas or participate in research/­clinical evidence audit studies, please contact: dw@jobskin.co.uk or call on 0115 973 4300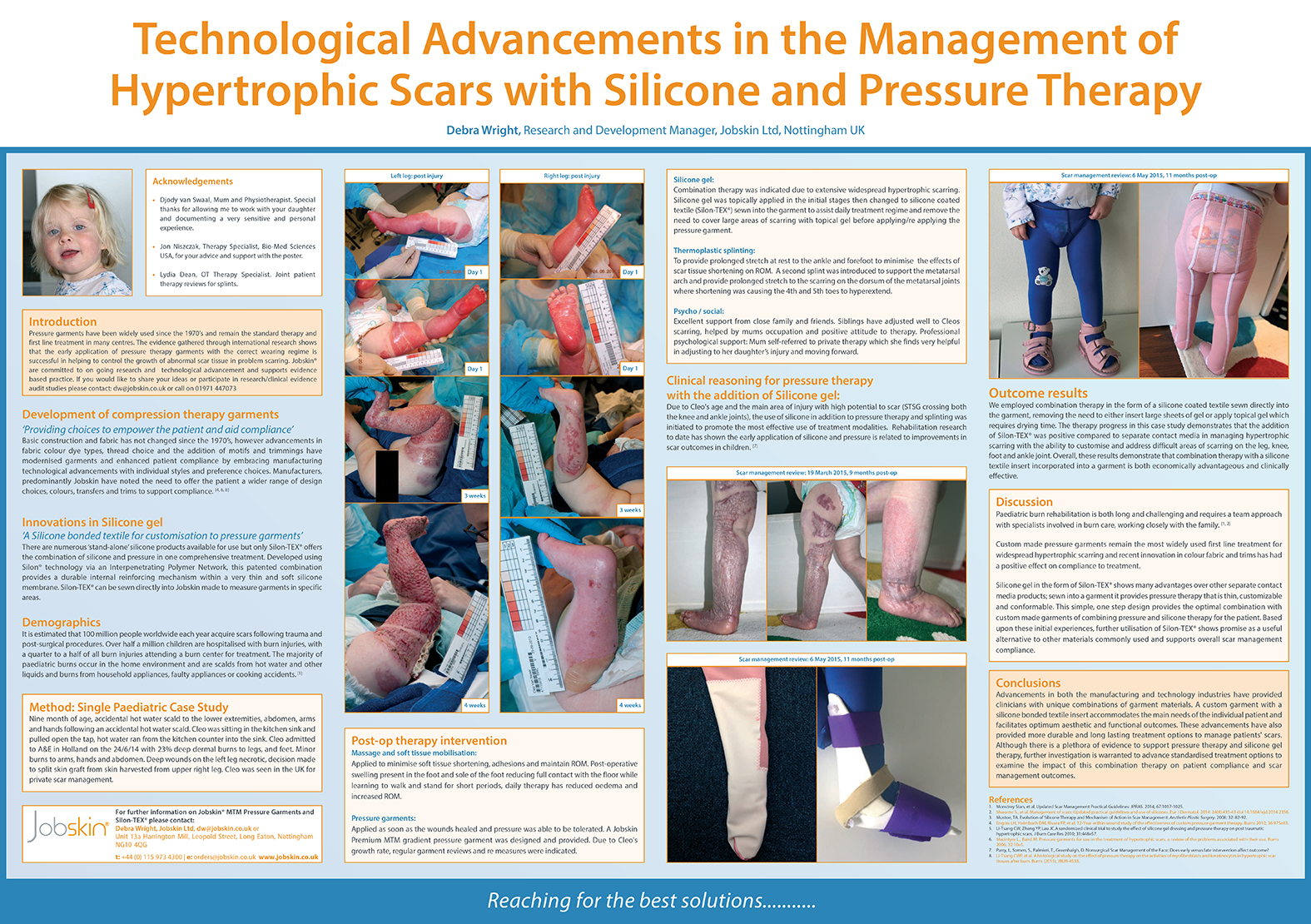 View Cleo's research study by clicking on the image above
Please browse the Jobskin® website to find out all the details about our comprehensive Premium™ range of made-to-measure pressure garments and get in touch with our team to discuss modification options and for further advice and support.
Further information on the following products used in Cleo's rehabilitation
Silicone gel. Combination therapy was indicated due to extensive widespread hypertrophic scarring. ScarSil® gel was topically applied in the initial stages then progressed to a silicone bonded textile for customisation to pressure garments (Silon-TEX®). There are numerous 'stand-alone' silicone products available in scar management but only Silon-TEX® offers the combination of silicone and pressure in one comprehensive treatment. Silon-TEX® is sewn directly into the Jobskin® made to measure garment to assist with the daily treatment regime and remove the need to cover large areas of scarring with topical gel before applying/re applying the pressure garment.
Thermoplastic splinting was used to provide prolonged stretch at rest to the ankle and forefoot to minimise the effects of scar tissue shortening on ROM. A second splint was introduced to support the metatarsal arch and provide prolonged stretch to the scarring on the dorsum of the metatarsal joints where shortening was causing the 4th and 5th toes to hyperextend. Standard low temperature thermoplastics are widely available for splinting applications as well as Silon-LTS®, a unique silicone bonded thermoplastic combining two materials in one simple process where splinting is indicated.
Pressure garments: Applied as soon as the wounds healed and pressure was able to be tolerated. Due to Cleo's age and the main area of injury with high potential to scar (STSG crossing both the knee and ankle joints), the use of silicone in addition to pressure therapy and splinting was initiated to promote the most effective use of treatment modalities. A Jobskin® Premium MTM gradient pressure garment was designed and provided. Cleo's growth rate meant regular garment reviews and re measures were indicated. Rehabilitation research to date has shown the early application of silicone and pressure is related to improvements in scar outcomes in children. [3] This form of therapy has been widely used since the 1970's and remains the standard therapy and first line treatment in many centres. The evidence gathered through international research shows that

the early application of pressure therapy garments with the correct wearing regime is successful in helping to control the growth of abnormal scar tissue in problem scarring

.
Massage and soft tissue mobilisation: Applied to minimise soft tissue shortening, adhesions and maintain ROM. Post-operative swelling present in the foot and the sole of the foot reducing full contact with the floor while learning to walk and stand for short periods, daily therapy has reduced oedema and increased ROM.
We would like to thank Cleo and her family for allowing us to share their story and celebrate family support, bravery, a positive outlook, determination and her amazing progress where nothing will hold back this strong and independent little lady who will continue to achieve!
References

1

. Parry, I, Somen, S, Palmieri, T, Greenhalgh, D Nonsurgical Scar Management of the Face: Does early versus late intervention affect outcome? J Burn Care Res. Sep-Oct 2013;34(5):569-75 2. Monstrey Stan, et al, Updated Scar Management Practical Guidelines: JPRAS. 2014; 67:1017-1025. 3. Meaume S, et al. Management of scars: Updated practical guidelines and use of silicones. Eur J Dermatol. 2014: 24(4):435-43 doi:­10.­1684/­ejd.­2014.­2356.