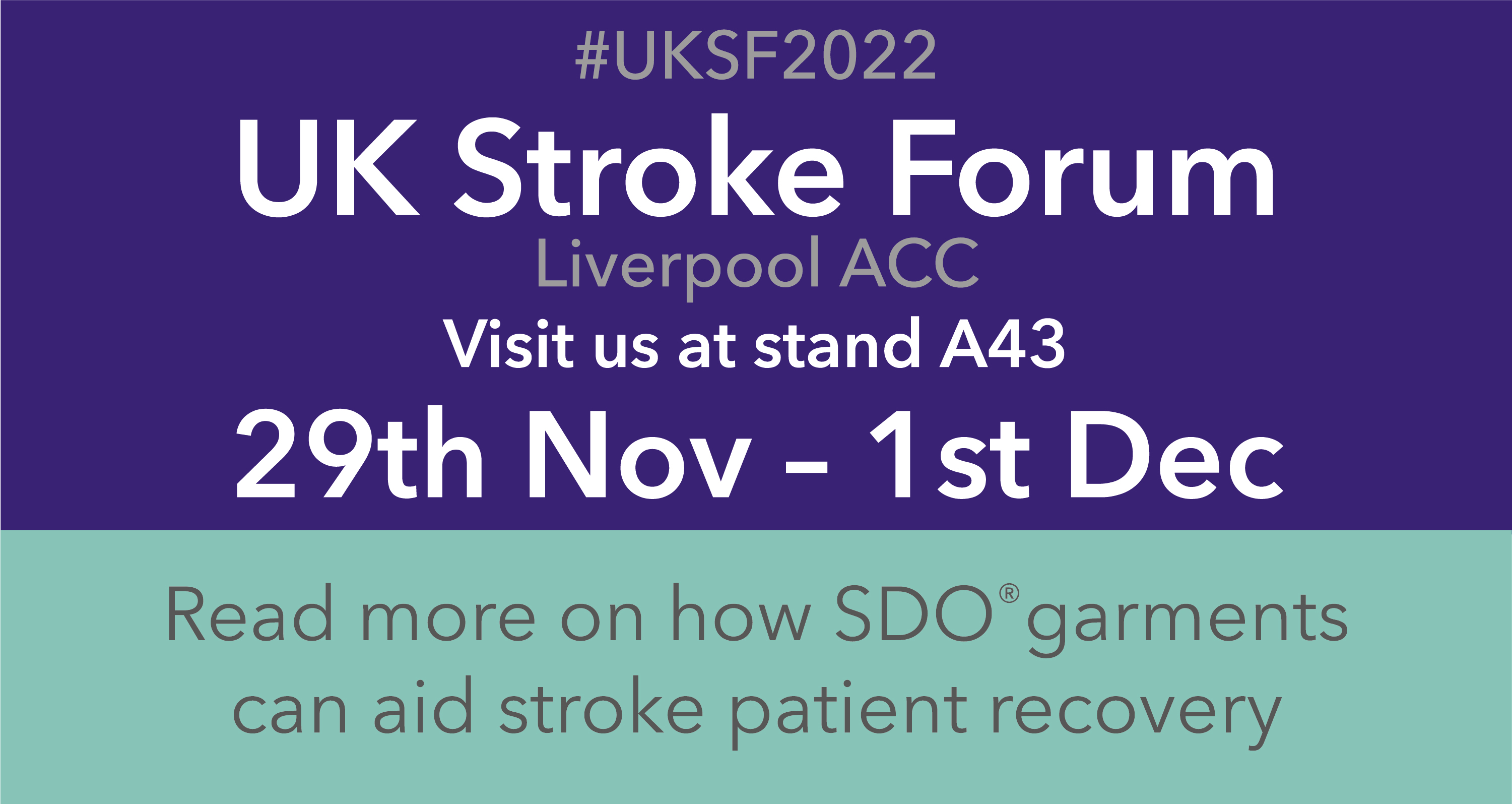 Delegates are excitedly gearing up to attend this year's UK Stroke Forum (UKSF), which takes place from 29th November to 1st December 2022. Rightly billed as the UK's 'largest multi­dis­cip­linary conference for stroke care professionals', the UKSF provides a unique platform for such professionals to meet together and learn from one another, with the ultimate aim of improving care standards for survivors of stroke.
The UKSF 2022 will be the 17th edition of the event. As a result of the COVID-19 pandemic, the UKSF had taken place virtually last year, with over 1,800 delegates attending online. The organisers of the event are extremely excited to welcome back delegates in person for this year's event.
Among the staff attending the UKSF will be our Clinical Orthotist Paul Clifford and our Senior Sales Manager Kate Groenewald. We will be showcasing garments from our SDO® Original and SDO® Lite collections, both of which can provide a range of therapeutic support for stroke survivors.
In addition to showcasing these garment collections, our staff will have the opportunity to discover the latest innovations and research developments in the field of stroke care, as well as being able to network with colleagues representing the entire stroke care pathway. We are looking forward to meeting both new and existing customers and gaining insight into their views on and experiences with our products.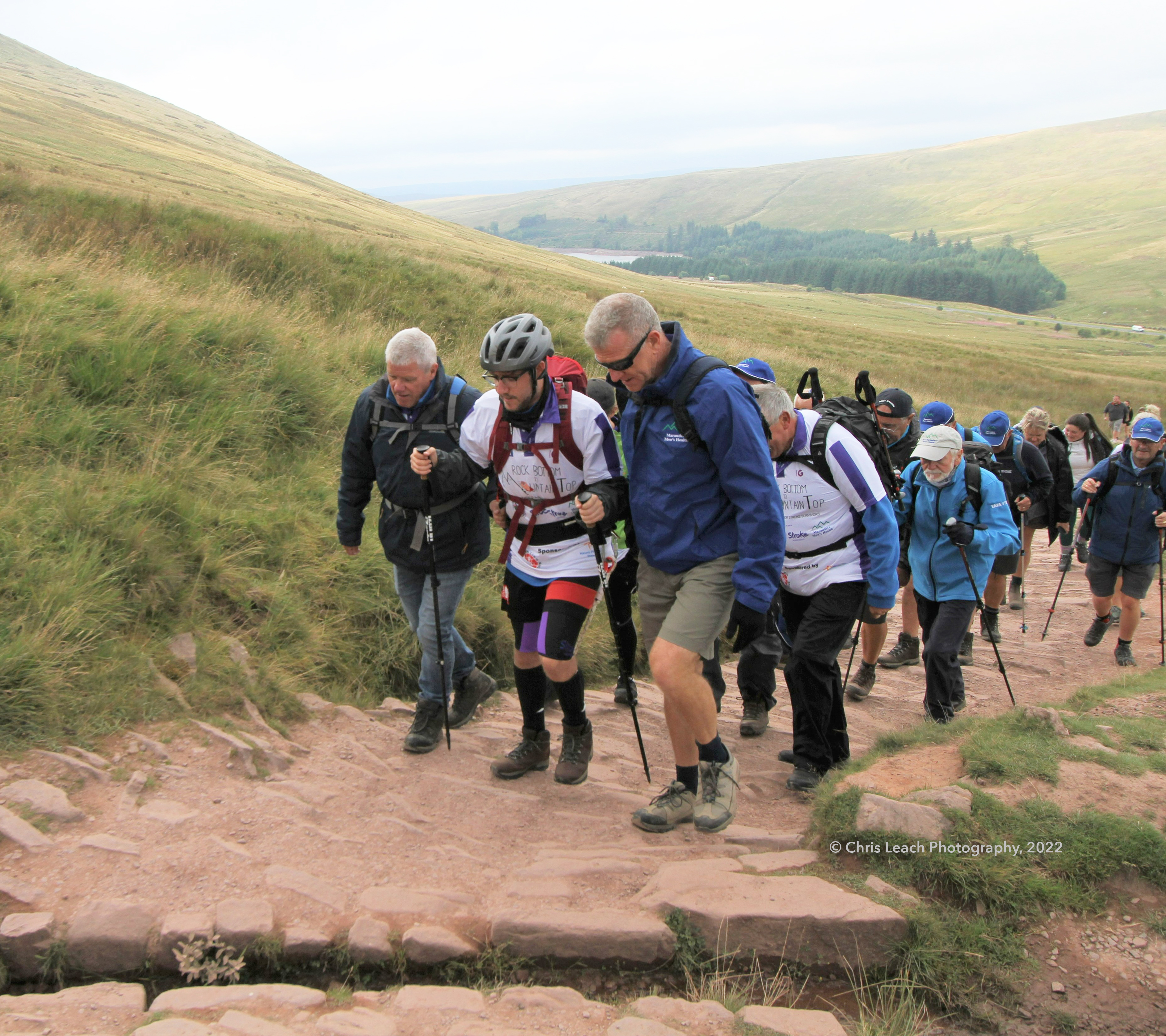 You may recall that recently we introduced you to Michael Pursey, a stroke survivor who benefited greatly from wearing our SDO garments. In January of 2018, when he was 24 years old, Michael experienced a stroke that left him without the ability to walk, eat, talk or otherwise look after himself. The former teaching assistant and sports coach showed incredible resilience and was determined to recover. He set himself a goal: to climb and reach the 886m summit of Pen y Fan, which is the highest peak in South Wales. Thanks to his incredible strength of will and the wearing of SDO (Sensory Dynamic Orthosis) garments, Michael achieved his goal. Don't miss the chance for an update on Michael's journey at the UKSF.
Garments from the SDO Original collection are Class 1 medical devices which deliver consistent, constant compression, increasing sensory and proprioceptive feedback. Designed to improve movement fluency and motor control, the garments aid with musculoskeletal alignment, optimising functional performance. The SDO Original collection is enhanced with the SDO Lite collection, which is used as part of the assessment process to support funding applications and demonstrate the clinical application and benefits of made-to-measure dynamic Lycra® .
The UKSF 2022 will take place at ACC Liverpool, a fantastic multi-use space. The Jobskin® team can be found at Stand A43 and would love to meet you. If you will not be attending the event, please subscribe to our regular newsletter and follow us on Facebook, Twitter, LinkedIn and Instagram for updates.