The Jobskin Premium MTM Pressure Garment is, put simply, the very best therapeutic garment available on the market. Its unmatched versatility makes it ideal for a wide range of applications from burns to scar management, delivering therapeutic, medically effective pressure where it is needed and ensuring optimum results thanks to a superior anatomical fit.
The Premium garment has many features and qualities, including;
The provision of precise and gradient pressure, its custom fit delivering where it's most needed
Soft short stretch lycra construction to allow full freedom of movement along with comfort
Ideal skin tolerance even for those with sensitive skin - lycra is composed from 65% nylon and 35% spandex, creating a tough yet stretchy fabric
Fabric allows the skin to breathe, preventing any clammy feelings even in warm temperatures; the patient stays cool throughout
The garment benefits from exceptional finishing detail; from start to finish, the construction process is carefully monitored to ensure the creation of a garment that is 100% fit for purpose
Patient compliance relating to the Jobskin Premium MTM pressure garment is particularly high, reflecting its positive attributes
The MTM garment can be personalised in a number of ways to further aid patient compliance, these modifications include a wide choice of fabric designs and thread colours, all of which are available with no extra charge courtesy of Jobskin
There are several accessories that complement the MTM premium pressure garment including donning aids and measure stands; all accessories are available from Jobskin so you don't even need to leave the website in order to get the full complement of extras.
Premium MTM garments from Jobskin are highly regarded in the medical field, as well as our many other products designed to make life easier and more comfortable for sufferers of a range of conditions. Design modifications in terms of fabric and colour are all available at no extra cost and our expert team are always available to offer comprehensive, intelligent information wherever you need it. Find out more today by giving us a confidential call.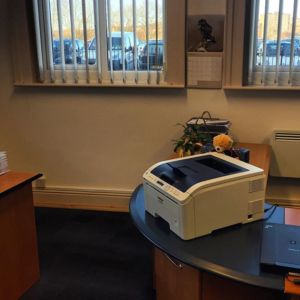 Winston the Jobskin Bear has STILL not updated his Instagram! We know that you're just itching for you latest Winston fix but please be patient and don't delete him from your feed! We are sure that he is planning something special so keep watching your Instagram for his next appearance. In the meantime, why not have a look at our personalisation options and see if you can put together a look that's even cuter than his. Major Challenge!