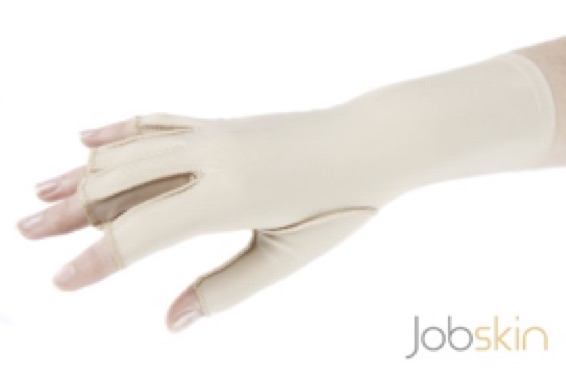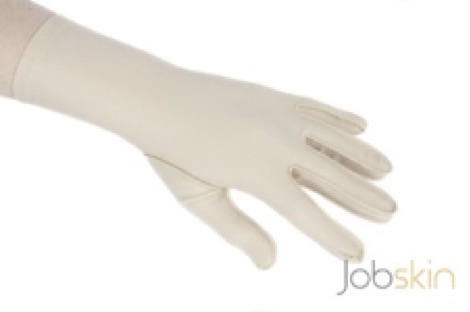 Jobskin offer a range of comfortable, economical gloves which provide gentle compression to help normalise symptoms of post-operative oedema. Different styles are available to address individual needs, including outside seams, open cuff styles to assist donning and doffing and seams on the outside to provide optimum, smooth oedema control.
The latest addition to our range is a glove with the addition of a silicone palm and fingers to improve grip. The glove also includes a Palmar Pad made of Viscoelastic foam for increased compression over the Volar Plate or under the Metac­ar­pop­hal­an­geal (MCP) joint.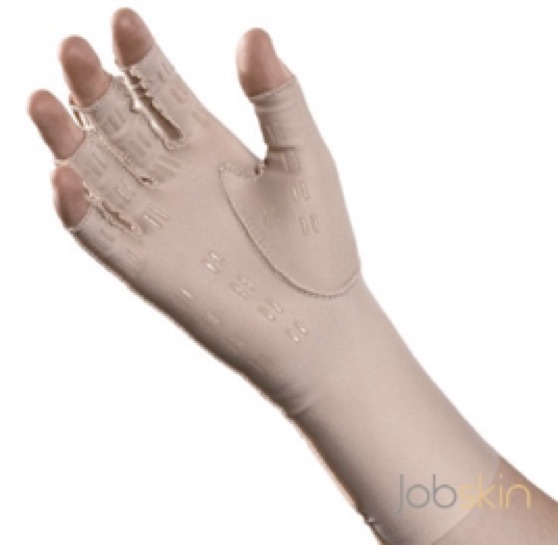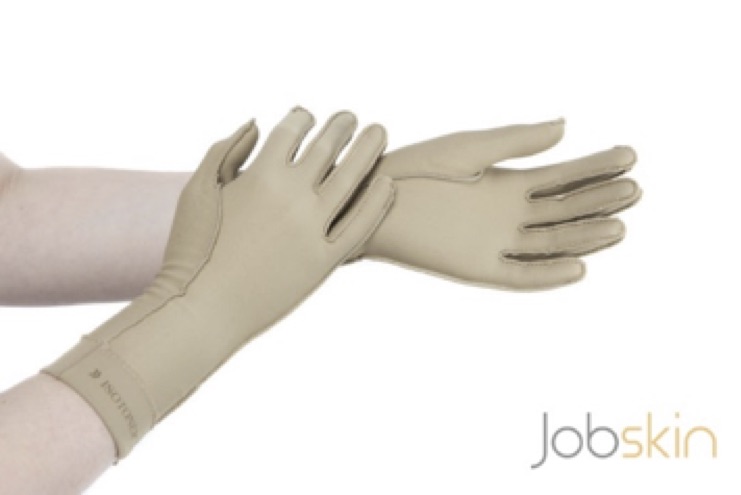 Also available is the Isotoner glove, a therapeutic oedema glove which offers relief from the pain of swelling associated with arthritis or post hand injury pain and swelling. Isotoner® gloves provide gentle even compression to sooth and reduce swollen aching hands and associated oedema.
Designed with exterior seams keeping pain away from sensitive areas like the base of the thumb, Isotoner gloves are made from a quality fabric with excellent stretch quality to provide gentle compression.
There are several styles of Jobskin Oedema Gloves available and all Jobskin Oedema Gloves are available for both the right and left hands and in sizes from X-Small to Large; check the product page for a sizing guide.