Made-to-Measure Corsets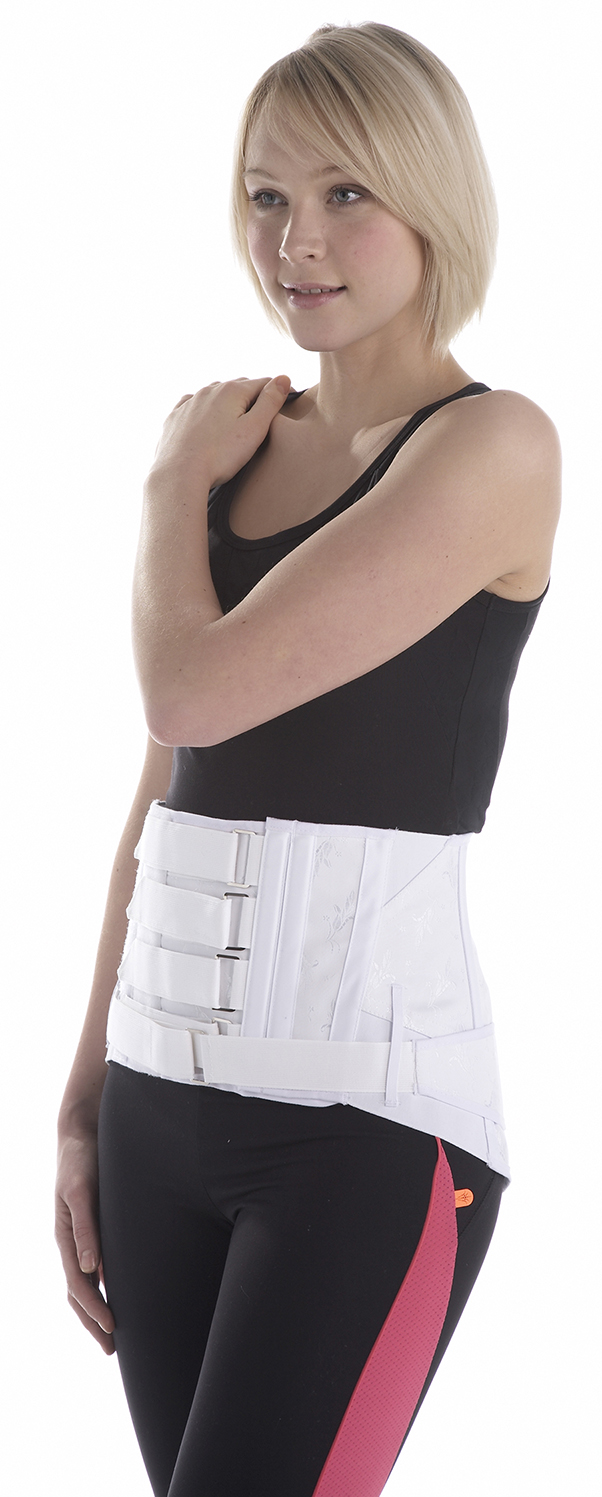 A bespoke specialised product for the individual, made from a flexible material and stiffened with bones or stays. Corsets are made to the finest detail to specific requirements using the highest quality materials to the former BS5473 specification.
The spinal column has one of the most important jobs in the body, making movement and balance possible therefore Jobskin® have designed a range of bespoke made-to-measure corsets for your every need. The primary spinal functions are to maintain an erect posture, provide stability and mobility, transmit loads, absorb shocks, and protect the spinal cord. Many different elements make up the spinal column and vertebrae, all of which protect the spinal cord whilst continually communicating with the brain. These elements also provide sensations through the body via a complex interaction of bones, ligaments and muscle structures of the back and the surrounding nerves.
The spine consists of 33 bones, called vertebrae which are separated by intervertebral discs. These are divided into five regions with each region characterised by a different vertebral structure: the cervical, thoracic, and lumbar spine sections, and the sacrum and coccyx bones.