Foot drop is a condition characterised by difficulties with lifting (and thus moving) the foot's front portion, affecting the gait and causing issues with walking.

SDO® Original Sock in No. 8 Pink Aztec theme
It is important to note that foot drop is not a disease but rather a symptom of another medical condition. There are many different possible causes of foot drop, spanning a wide and diverse range of conditions. These primarily include:
Damage to the Nerves. One of the most common causes of foot drop is peripheral nerve damage (to the nerves of the foot or the sciatic nerve), which itself can have any of a number of causes. These include injuries, tumours, post-surgical trauma and herniated discs.
Muscular Conditions. When muscular conditions affect the muscles of the lower leg, this can lead to foot drop as a symptom. There are many such muscular conditions, including polio, ALS (Amyotrophic Lateral Sclerosis), muscular dystrophy and multiple sclerosis.
Damage to the Brain and/or Spinal Cord. Conditions that can disrupt signals between the brain and the muscles of the foot can also result in foot drop occurring. Such conditions include stroke, cerebral palsy, motor neurone disease, Parkinson's and Charcot-Marie-Tooth disease. Traumatic injuries to the brain or spinal cord can have the same effect.
Whatever the cause, foot drop has serious impacts on a person's mobility and thus on their quality of life. The difficulty involved with lifting the foot can affect the gait in various ways, including dragging the foot along the ground, slapping the foot against the ground and the adoption of a compensatory high-step gait pattern.
Some patients experience numbness or tingling in the affected foot. The muscles associated with dorsiflexion (the lifting of the feet) often become weaker over time. All of the symptoms of foot drop have the combined effect of putting the patient at an elevated risk of stumbling, tripping and falling.
As foot drop is always a symptom of another condition, the first step in deciding on treatment is to identify this underlying condition. In some cases, for example that of a slipped disc, the condition can be successfully treated and this often eliminates foot drop. Where the underlying condition cannot be cured, treatment options include exercise, physiotherapy, FES (Functional Electrical Stimulation) and orthoses. If these treatment methods do not work, surgical intervention may be indicated.
Put your best foot forward
Another treatment method that has been shown to help patients with foot drop is the wearing of dynamic compression socks, such as those from the SDO® Original collection from Medigarments Ltd. The SDO® Original sock is made using high quality Lycra® and is available with either a closed or open toe, with the option to add silicone edging to improve patient comfort and reduce slippage. Zips can be similarly placed in different areas depending on the specific needs of each individual patient. Furthermore, a comprehensive range of reinforcement panels is available for clinicians to choose from.
Lastly, SDO® Original socks (indeed, all of the dynamic compression garments that comprise the SDO® Original collection) can be customised with any of the 24 patterned or 5 plain coloured themes that have been designed and developed by Medigarments Ltd. These customisation options are provided absolutely free of charge with our compliments.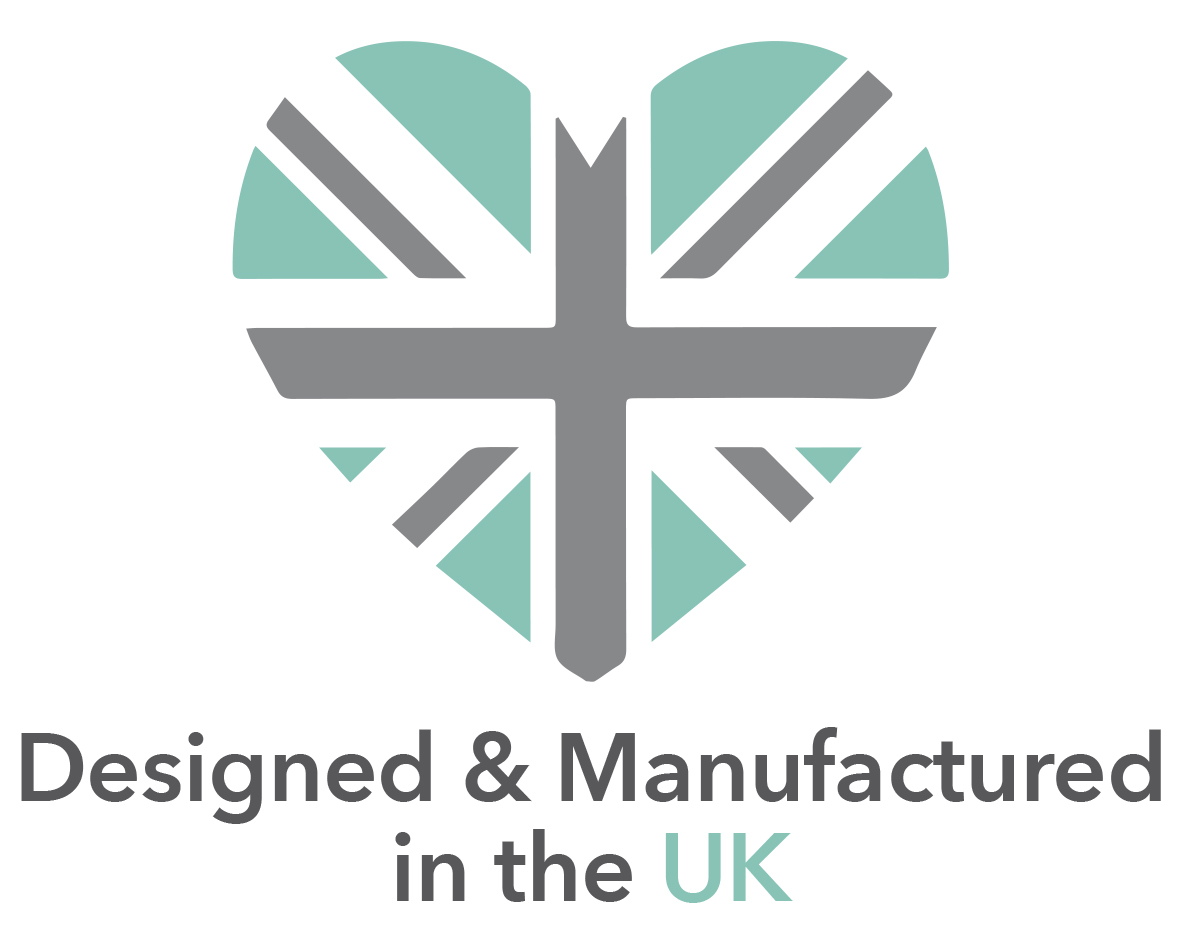 Each and every one of the pressure garments we supply has been made here in the UK, affirming traditional manufacturing techniques and promoting British trade.
For more information about SDO® Original socks, along with complete details of the full SDO® Original collection, please browse our website. If you would like to receive more special features like this, along with lots of other news and updates, please subscribe to our monthly newsletter and follow us on Facebook, Twitter, Instagram and LinkedIn. If you need any further advice or information, please get in touch with a member of our experienced team who will be more than happy to provide assistance.