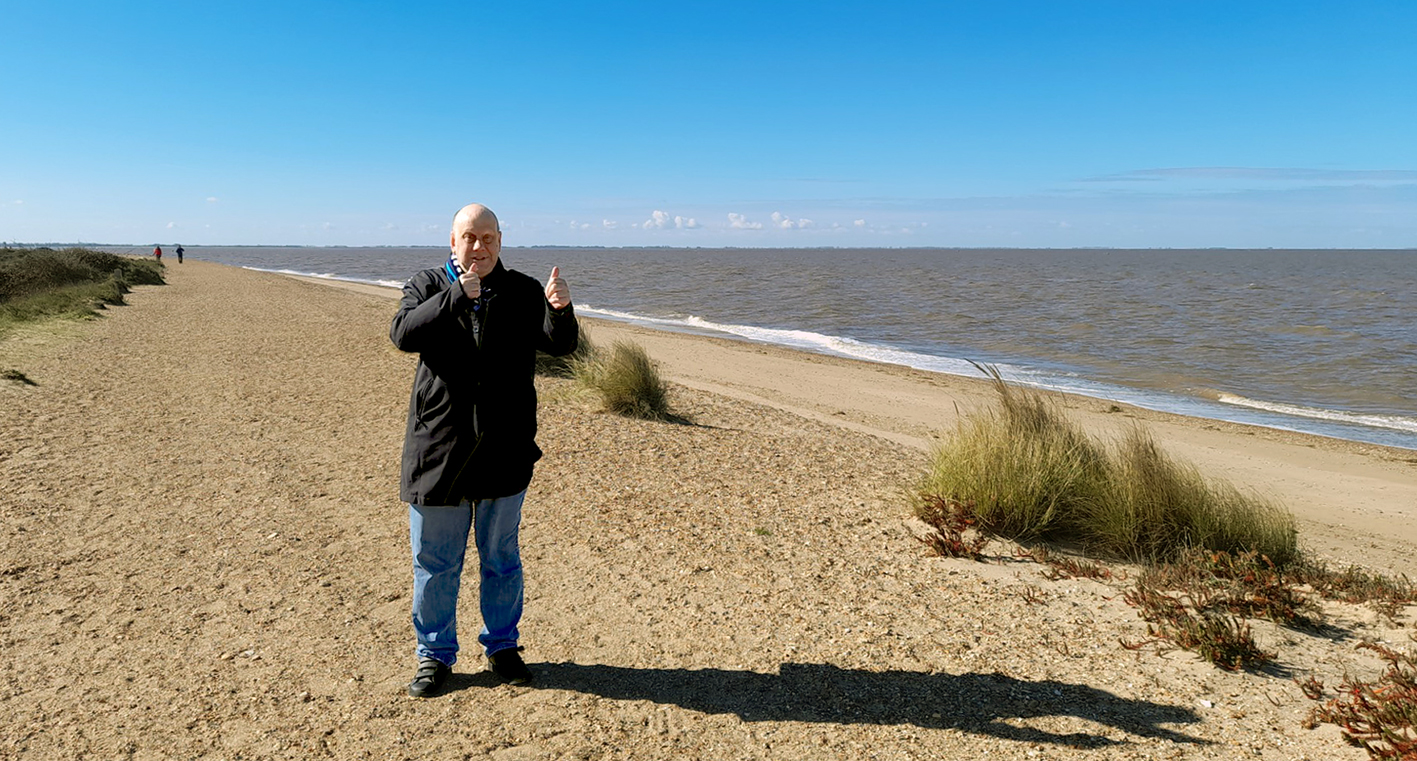 Photo credit: Ambient Support, "Chris on Snettisham Beach", May 2023.
As was well and truly evidenced in the previous edition of our blog: Autism: The Record Breakers!, being autistic is certainly no barrier to achievement.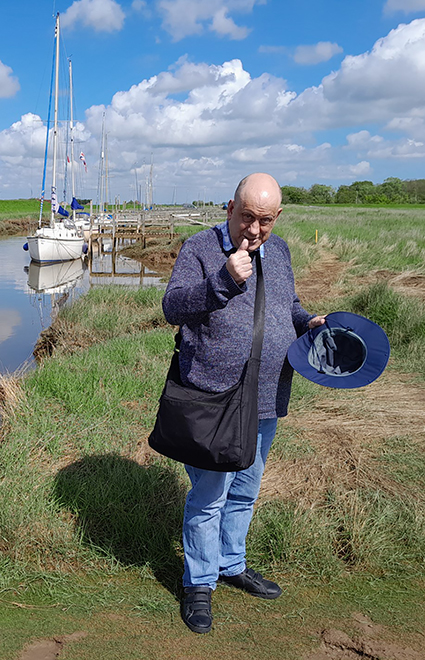 "Chris on the bank of Steeping River", May 2023.
This article continues in a similar vein, celebrating some of the inspiring achievements of people with autism that have recently hit the headlines.
Walking the Wash
Chris, a 51-year-old man with autism spectrum disorder, recently completed a two-year journey walking across the Wash. Located on England's east coast and stretching from Hunstanton in Norfolk to Skegness in Lincolnshire, the Wash is the UK's biggest national nature reserve, spanning nearly 8,800 hectares in area. In April this year, the government announced that England's east wetlands which includes the Wash, are being put forward as a potential UNESCO World Heritage Site. Chris hopes his walk will raise awareness of the campaign.
With the help of care workers from a Learning Disability Service run by the charity Ambient Support, Chris completed the 42-mile walk in sections of up to four miles, which allowed him to overcome fitness limitations and logistical obstacles. Commenting on his success, Chris said: "Being outside helped me to feel a part of my community and it helped my fitness. And I learned more about my ancestors and where I have come from."
New Clothing Collection Inspired by Autism
Callum Brazzo, a former newspaper columnist who describes himself as 'proudly autistic', has launched a new fashion brand inspired by his autism. In a clever play on words, Callum has named the brand 'Aut Couture' and produces a range of hoodies, sweaters, vests and T-shirts emblazoned with empowering slogans like 'Pride is a Process', 'Find your Flow' and 'Self-Diagnosed Badass'. His garments are expressly designed to 'represent the pride and passion of people with the spectrum disorder.'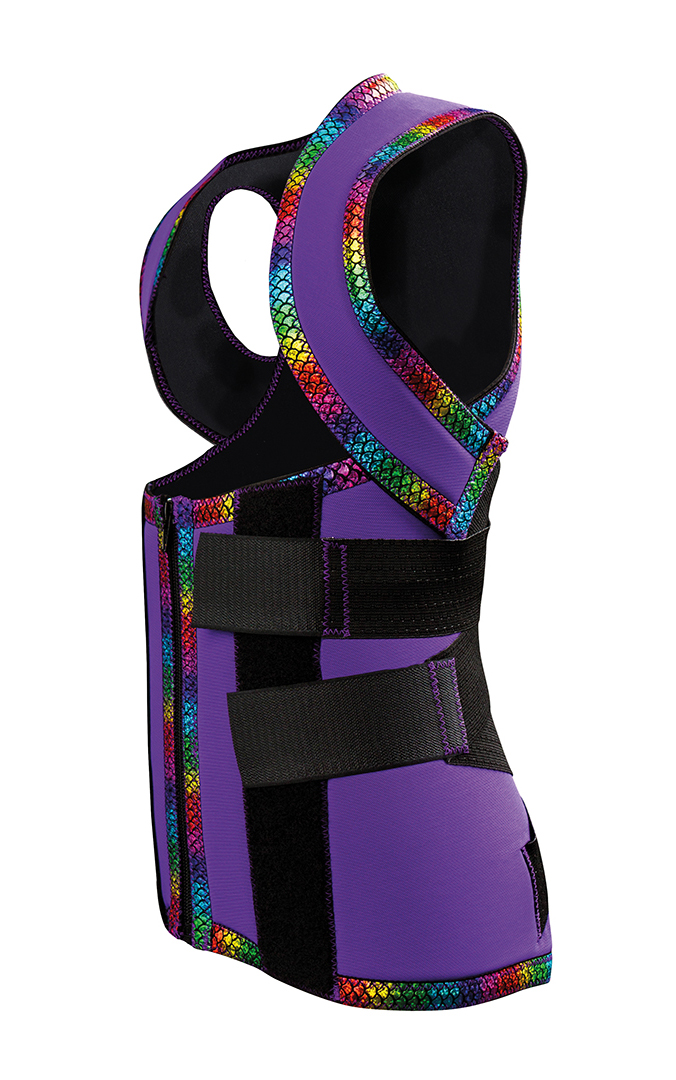 Sensory Hug® Maxi in Mermaid design
Golden Buzzer
Lavender Darcangelo, a 27-year-old singer who is blind and has autism, has earned the coveted Golden Buzzer on the popular television show America's Got Talent. Judge Heidi Klum hit the buzzer after hearing the talented singer perform a song by Irene Cara.
Lavender fell in love with singing at just three years old, though she didn't begin actually speaking for another 18 months. She was legally adopted by Wil Darcangelo, one of her teachers who spearheaded an after-school music club which she attended; Wil proudly accompanied her on the massive America's Got Talent stage. Lavender described the moment she was awarded the Golden Buzzer, saying that it felt like 'walking on air without moving'.
The Sensory Hug®
Medigarments Ltd supplies a range of dynamic compression garments designed to improve the lives of people with autism and help them to achieve whatever they want to. Please browse our website for more details of our SDO® Original and SDO® Lite collections, as well as our innovative SDO® Mini and SDO® Maxi Sensory Hugs.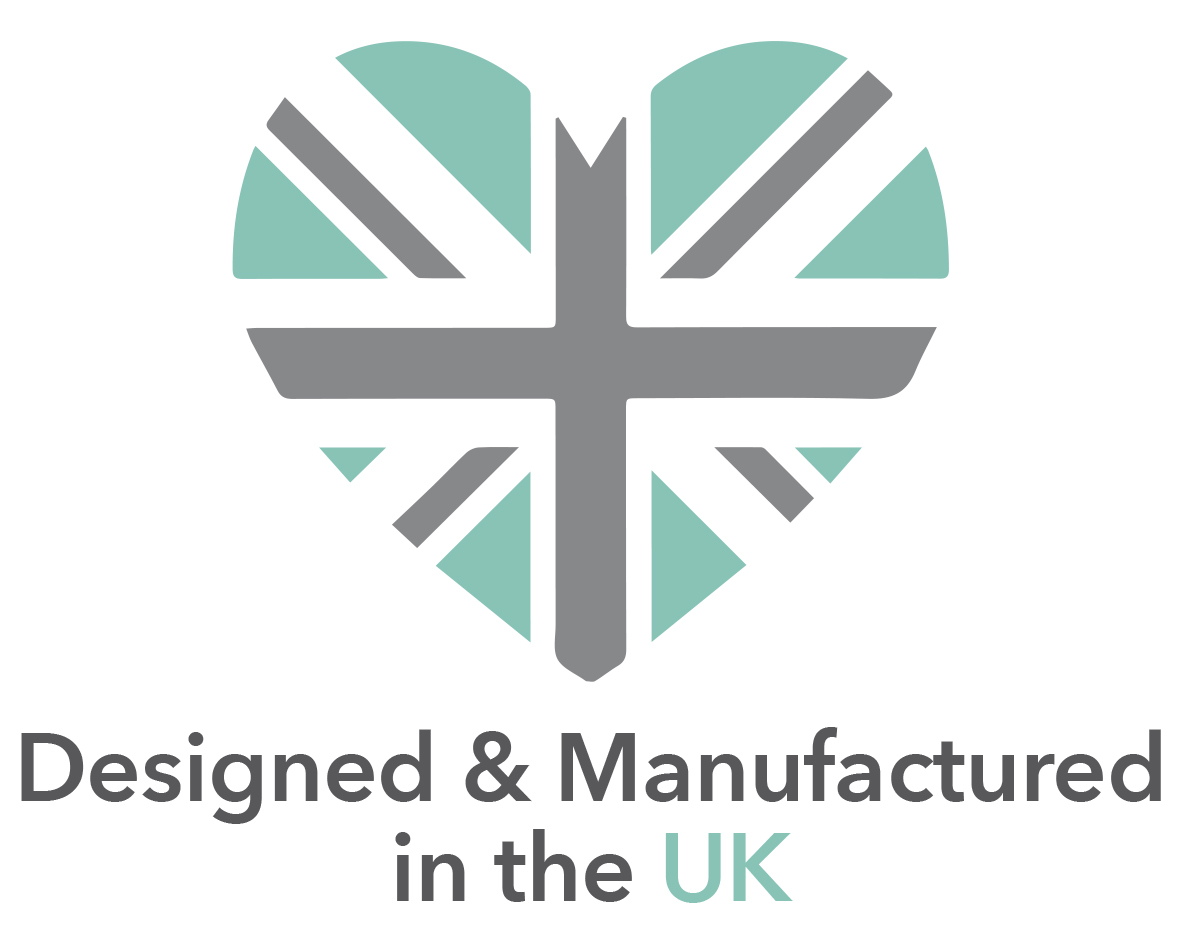 We manufacture all of our garments right here in the UK which helps to reduce transportation emissions, gives us complete control over the manufacturing process and, above all, supports British trade.
To discover the complete SDO® collection, please browse our website. If you would like to receive more special features like this, along with lots of other news and updates, please subscribe to our monthly newsletter and follow us on Facebook, Twitter, Instagram and LinkedIn. If you need any further advice or information, our experienced team will be happy to help so please do not hesitate to get in touch.