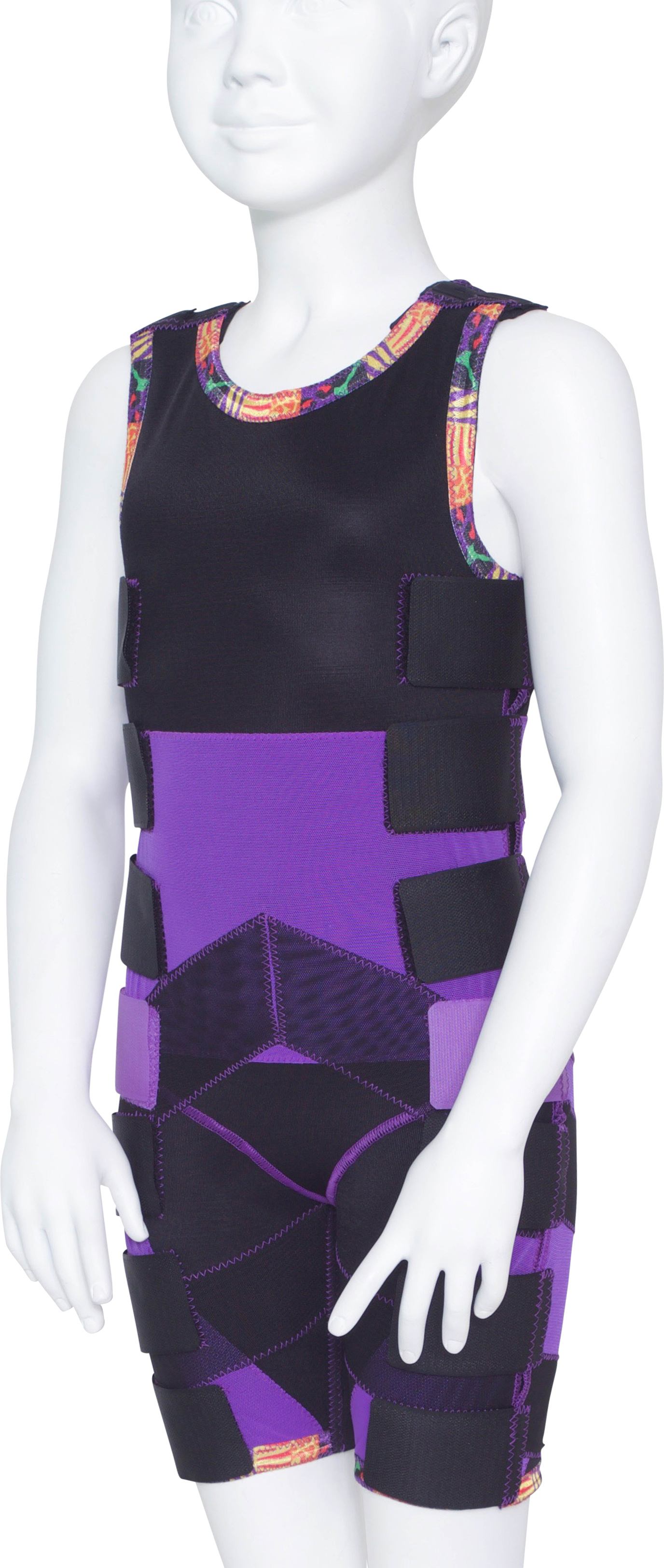 With around a third of our lives spent sleeping, the quality of our rest has a huge impact on our lives. People with medical conditions that affect muscle tone are at a particularly high risk of suffering from disturbed sleep, which is why Jobskin designed and created the SDO Sleep Suit.
SDO garments are recognised as a Class 1 medical device, designed and manufactured to precise tolerances. Made using Lycra, a material renowned for its remarkable stretching quality, the garments deliver dynamic compression to affected parts of the body, increasing proprioceptive and sensory feedback while assisting motor learning processes and neural integration. The compression is constant and consistent, giving a therapeutic handling effect.
A customised garment, each SDO Sleep Suit from Jobskin is made to measure for each patient. As well as promoting hip alignment while the body is resting, the suit helps to prevent deformity of the body and supports biomechanical management. Sleep pattern is notably improved as pain and discomfort is reduced, minimising disturbance. Sleep quality and quantity are both enhanced, particularly when the garment is worn as part of a prescribed sleep system.
The Sleep Suit can be further customised with optional extras, such as reinforcement panels to assist with postural control, back extension and/or hip rotation. The zips and bindings can be personalised for free from a selection of aesthetic designs, improving compliance and giving the wearer a sense of control over their condition.
To find out more about the SDO® Sleep Suit, please visit the product page. If you need further advice, information or support, please contact our expert team here at Jobskin.