Scoliosis is a condition that causes the spine to curve sideways to an angle of 10 degrees or more, resulting in the patient having a pronounced leaning posture.
Other symptoms include protrusion of the rib cage, pain in the back, breathing problems and uneven shoulders, hips and/or waist. If the degree of curvature is particularly severe and causes the rib cage to press against the heart or lungs, these vital organs can be damaged.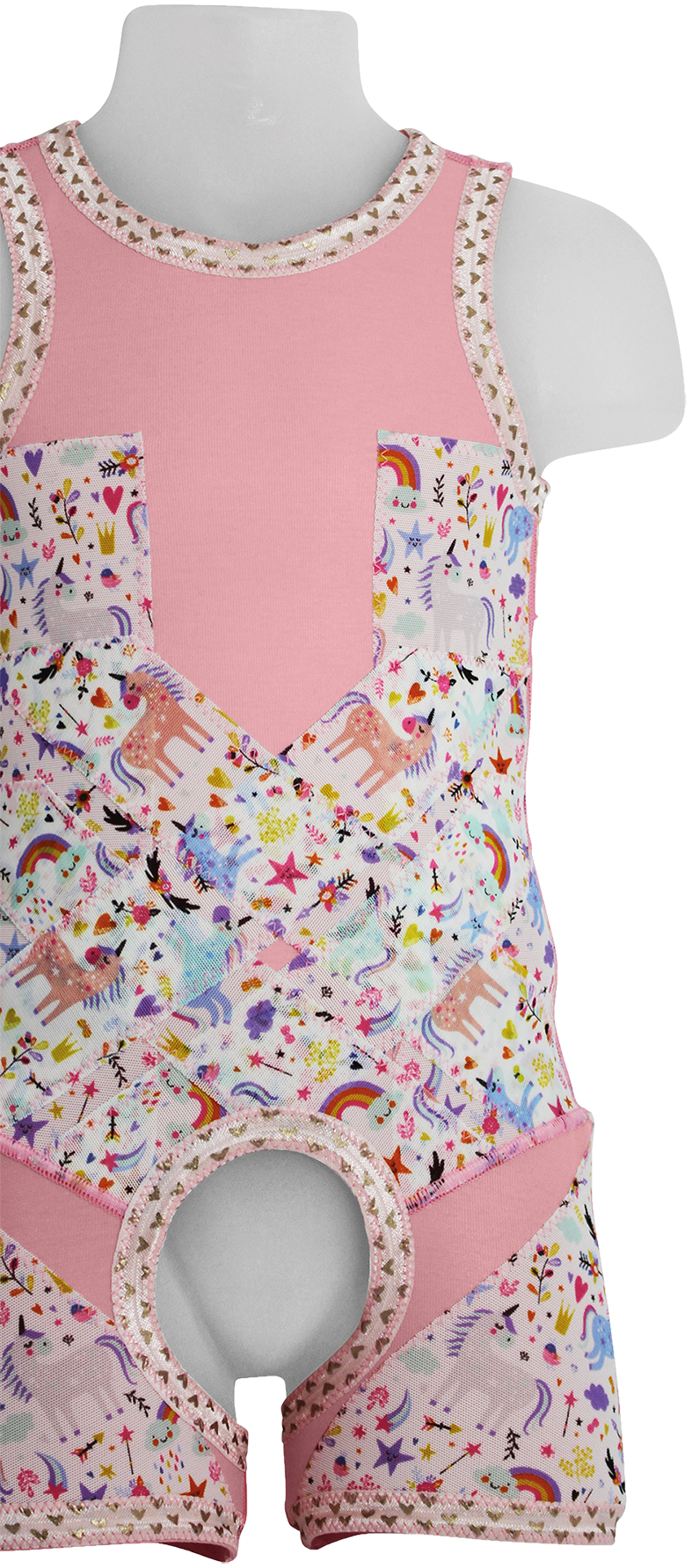 SDO® Original Suit in No. 15 Marshmallow theme
It is estimated that scoliosis prevalence is between two and three percent of the global population. This represents between 150 and 250 million people around the world living with the condition, with between 1.2 and 1.8 million of these in the UK. In this edition of the Medigarments Ltd blog, we look at three recent news stories about scoliosis.
Recent Advances in Anterior Scoliosis Correction
From the 1960s, surgeons primarily treated scoliosis with a spinal fusion technique that utilised metal rods; the technique had many negative side effects including scarring of the back muscles and limiting the patient's range of movement. In 2013, less invasive methods were developed including Vertebral Body Tethering (VBT) and Anterior Scoliosis Correction (ASC).
During the past ten years, medical professionals at New Jersey's St. Peter's University Hospital have continually worked on advancing ASC techniques. A key development has been the design of specialised cords and screws; ASC surgery today 'aims for an active, 3D de-rotation of the scoliosis twist toward typical spinal curvatures'.
M. Darryl Antonacci is a medical doctor and lead surgeon who also founded New Jersey's Institute for Spine and Scoliosis. To date, he has performed more than 840 ASC procedures and now 'plans to train more doctors and expand its use in scoliosis'. In collaboration with his colleages, Doctor Antonacci recently produced a paper detailing their progress with the ASC technique. The study looked at patients with 'severe' spinal curvature (defined as measuring between 66 and 90 degrees) who had undergone the latest ASC surgery. Results showed that corrections of lumbar curves averaged 71.2% while corrections of thoracic curved averaged 78.4%.
Success of Pioneering Halo-Gravity Traction Treatment
A boy of 16 years of age has become the first paediatric patient to receive a state-of-the-art treatment prior to undergoing surgery to correct his curved spine. The patient, Rishee Ray, has spent the majority of his life in a wheelchair due to a severe case of scoliosis that caused his spine to develop a curve measuring 135 degrees.
Kenneth Illingworth is the Paediatric Spinal Surgeon at Cedars-Sinai Medical Centre in Los Angeles, USA. Illingworth recommended that Rishee undergo spinal fusion surgery but said that the extreme curvature of Rishee's spine made it 'extremely challenging to operate on'. Illingworth thus recommended that Rishee receive the halo-gravity traction treatment, which is designed to stretch and straighten the spine in a gentle, consistent manner via the use of a metal ring (the 'halo') attached to the skull using surgical pins.
After the halo is attached, it is connected to a system of pulleys that enables the gradual addition of weights, thus achieving the aforementioned stretching and straightening of the spine. The treatment was a resounding success, reducing the curvature of Rishee's spine by a massive 50% and adding 2.5 centimetres to his height.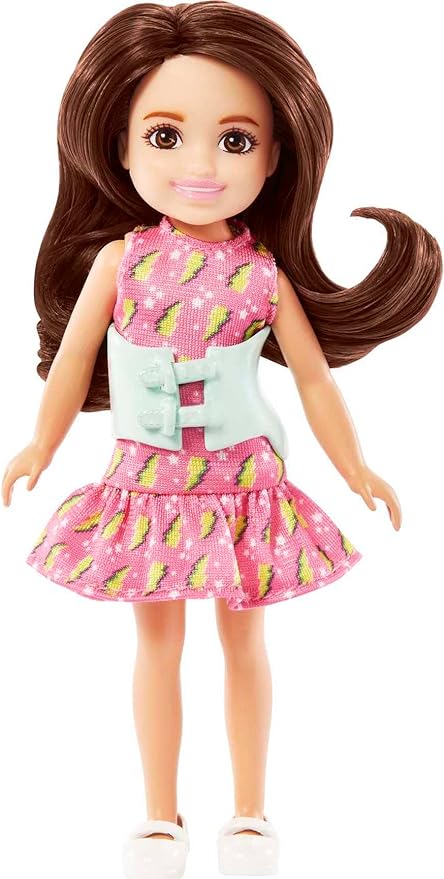 Barbie Chelsea doll
Doll with Scoliosis is 'Inspirational'
25-year-old Cadi Dafydd from Gwynedd in Wales, who was diagnosed with spinal curvature eight years ago, has said that she feels 'inspired' by the introduction of a character with scoliosis to the globally-successful Barbie franchise. The doll, whose name is Chelsea and is Barbie's sister has a curved spine and comes complete with a removable back brace.
In addition to being released for sale as a toy, Chelsea also features prominently in the recently-released Barbie movie, which has quickly become 2023's biggest smash-hit at the box-office so far. "I'm really glad that Barbie and Mattel have taken the steps to include more diverse characters," said Cadi, "representation really does matter."

If you need information and support for yourself or someone you care for who has scoliosis then you can visit sauk.org.uk to access the website of the Scoliosis Association UK (SAUK), which is the UK's only organisation aimed at supporting people affected by the condition and funding vital research.

Our signature made-to-measure SDO® Original Sensory Dynamic Orthosis garments can act as a highly-effective component within a therapeutic treatment plan for people with scoliosis. SDO® Original Class 1 medical garments, use a combination of high quality soft polycotton and LYCRA® fabrics, a material renowned for its remarkable ability to stretch. This union of fabrics ensures that the garments are superbly comfortable to wear, permitting the natural movements of the patient and encouraging both motor learning and muscle activation.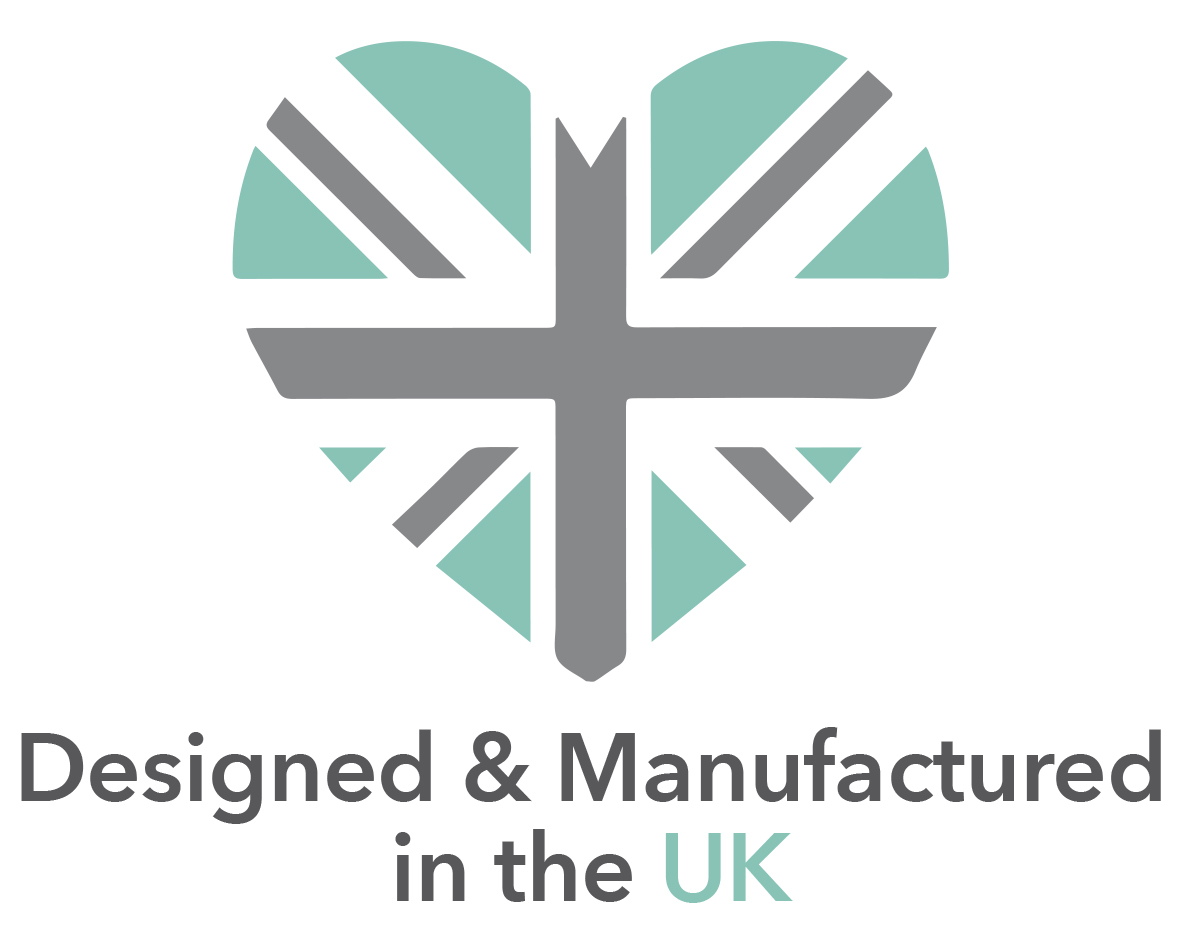 The garments are designed with bespoke reinforcement panels that are accurately measured and implemented to meet the unique requirements of each patient. Wearing our SDO® Original dynamic LYCRA® garments has been shown to limit the progression of spinal curvature and to reduce the incidence and severity of associated pain while encouraging muscle activation and enhancing motor learning.
Please browse our website for more information about SDO® Original garments. To receive more special features like this, along with lots of other news and updates, please subscribe to our monthly newsletter and follow us on Facebook, Twitter, Instagram and LinkedIn. Please do not hesitate to reach out to our dedicated and knowledgeable team if you have any questions about our products or wish to book onto one of our training courses on how to assess and prescribe dynamic LYCRA®.