Silicone gel sheeting is often used for treating and managing problem scars but is not suitable for everyone: Medigarments Ltd provide a solution in the form of ScarSil®. In a number of clinical trials, ScarSil® has been proven to be just as effective as traditional silicone gel sheeting in the treatment of problem scarring, including hypertrophic and keloid scars.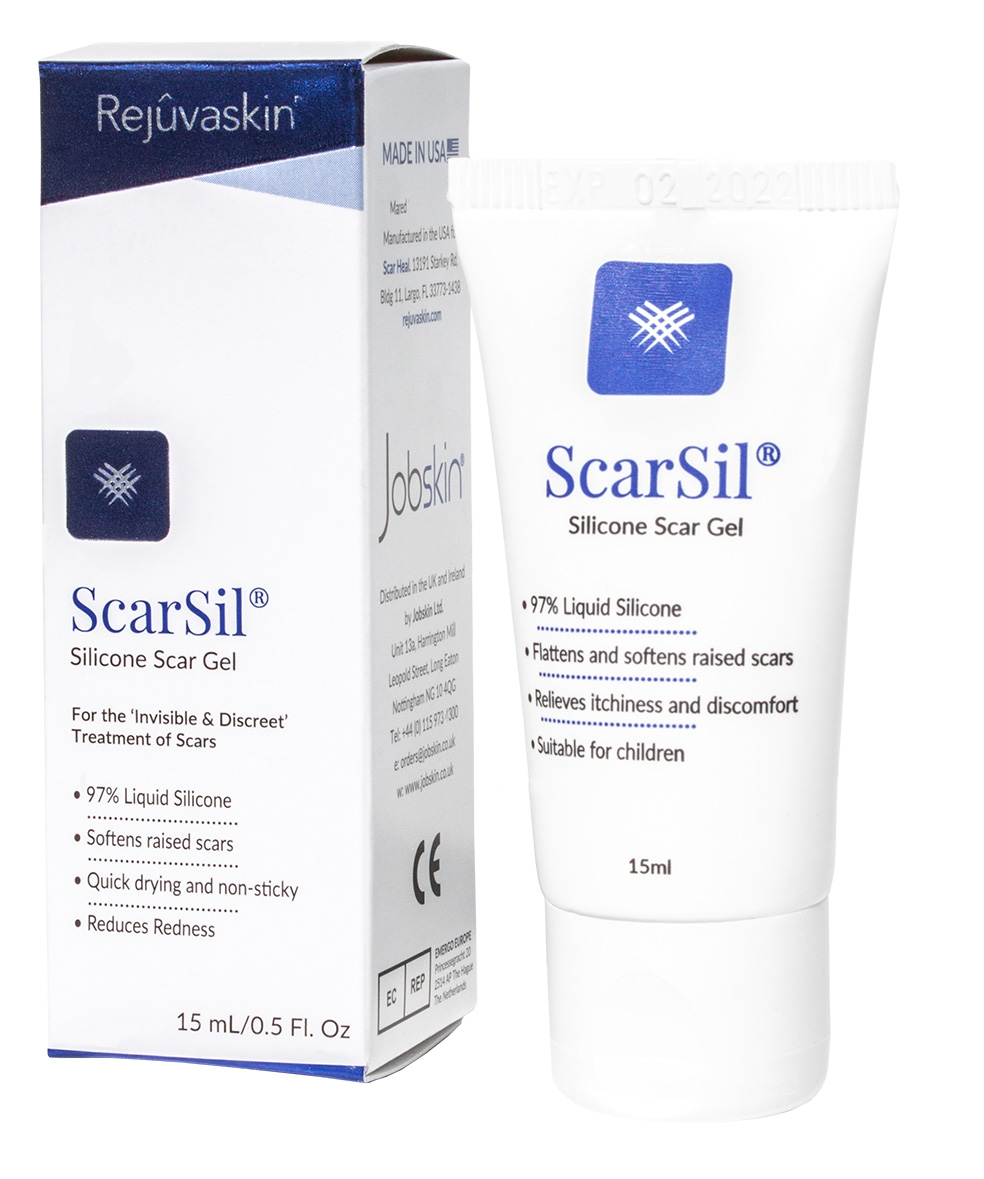 ScarSil® Topical Gel for problem scarring
ScarSil® has a consistency that is as smooth as silk and is gentle enough to be used on children and people who have particularly sensitive skin. Used regularly after the removal of any sutures on closed and healed wounds, ScarSil® is designed to both flatten and soften raised scars, helping to reduce any redness or other discolouration. The formula also relieves uncomfortable itchiness. ScarSil® creates a barrier which enables the skin to release moisture at its normal levels which in turn aids with the healing process.
It is a matter of rapid simplicity to apply ScarSil®: a thin layer of the smooth gel is gently applied to the affected area and takes just two minutes to dry. After this time, the formula creates a non-sticky, silky-smooth layer which is airtight, waterproof and invisible. This layer is also extremely flexible, allowing it to be used on flexures, joints and other parts of the body that move frequently. Once dried, the non-greasy formula is safe to over-apply cosmetics and sun-protection and so is perfect for use on facial scars.
The purest, clearest silicone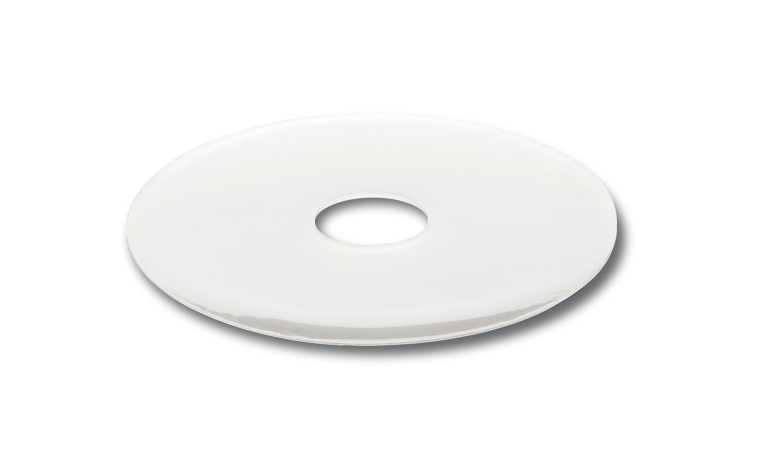 Scar Fx® Silicone Breast Circle
We use 97% pure silicone (the 'gold standard') to create ScarSil® and the formula also contains added Vitamin C which helps to reduce redness. For optimum results, apply the product up to four times daily until the scar matures and you can see a visible improvement. You can purchase ScarSil® directly from Medigarments Ltd in convenient 15ml tube or a more cost effective 30ml tube.
For larger areas of scarring, use Scar Fx® silicone sheeting which is made using the purest, clearest, 100% medical grade silicone. Scar Fx® is reusable and available in a number of formats that can be cut to size as required.
Visit the website to view our ScarSil® and Scar Fx® ranges and discover more solutions for the treatment of scars.
If you would like to regularly receive special features like this, along with lots of other news and updates, please subscribe to our monthly newsletter and follow us on Facebook, Twitter, Instagram and LinkedIn. As always, our dedicated team is just a phone call or email away if you need expert advice and support.