A wealth of clinical evidence and observation has shown that silicone gel is an effective way to treat both keloid and hypertrophic scars. Traditionally, the gel has been applied via the use of fabric sheets but these are sometimes not suitable, particularly when the scarring is to certain body areas like the face or parts that need to move such as the joints.
A reliable solution in such instances is ScarSil from Jobskin®. ScarSil is a topical gel made from 97% pure silicone with added vitamin C and has been proven through numerous clinical trials to be just as effective as silicone gel sheets. The advantage is that the product is much easier to be use and can be effectively applied to the aforementioned problem areas like the joints and the face.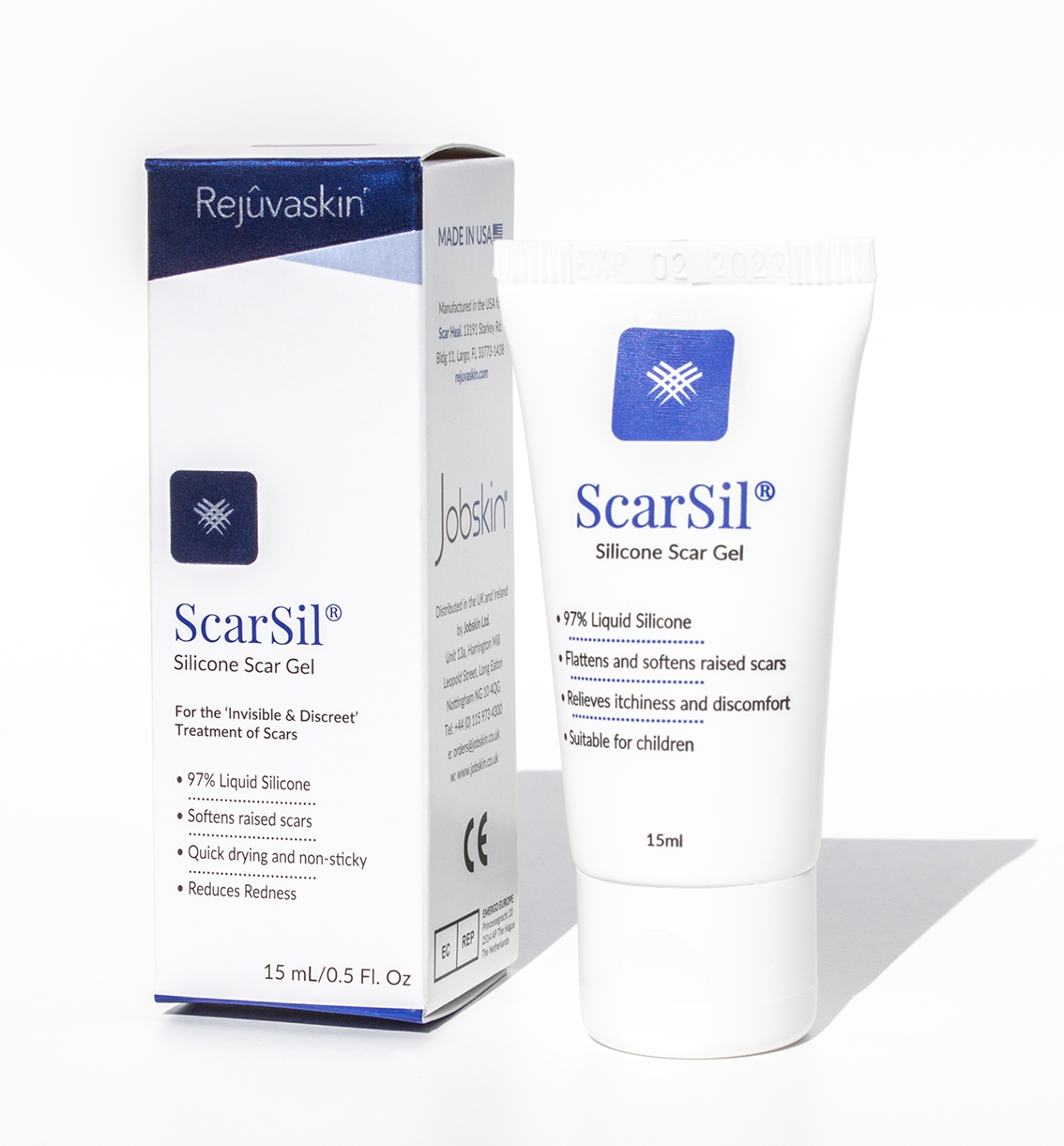 The ScarSil formula has been designed to be exceptionally gentle, allowing it to be used safely on children and on people with especially sensitive skin. Silky-smooth and non-sticky, ScarSil has been shown to flatten and soften scars, reducing any redness or other discolouration. In addition, the formula can also help to relieve any discomfort or itchiness associated with the scar.
ScarSil is quick and easy to apply and gets to work straight away. Note that the product should only be applied once the wound has fully closed and when any sutures have been removed. After the area has been washed and completely dried, a thin layer of ScarSil should be applied. Within two minutes, the formula will dry, creating a completely invisible film which, though extremely flexible, is entirely waterproof and airtight.
Once ScarSil has completely dried, sun protection cream or facial cosmetics can be safely applied on top. The above process should be repeated from between 2-4 times each day and the product should be used until the scar is mature and there is visible improvement.
ScarSil is available to purchase from Jobskin in tubes containing either 15ml or 30ml. Jacqueline, one of our customers who had problem scarring to her hands, gave a glowing five-star review to ScarSil, saying: "Brilliant stuff! Goes on so easy and is so lovely. Really helping my scars and very impressed. Highly recommended."
For more details about ScarSil topical gel, along with our ScarFX silicone sheet gel, please browse the Jobskin website. You can contact our dedicated clinical team if you require any further information or need professional advice.