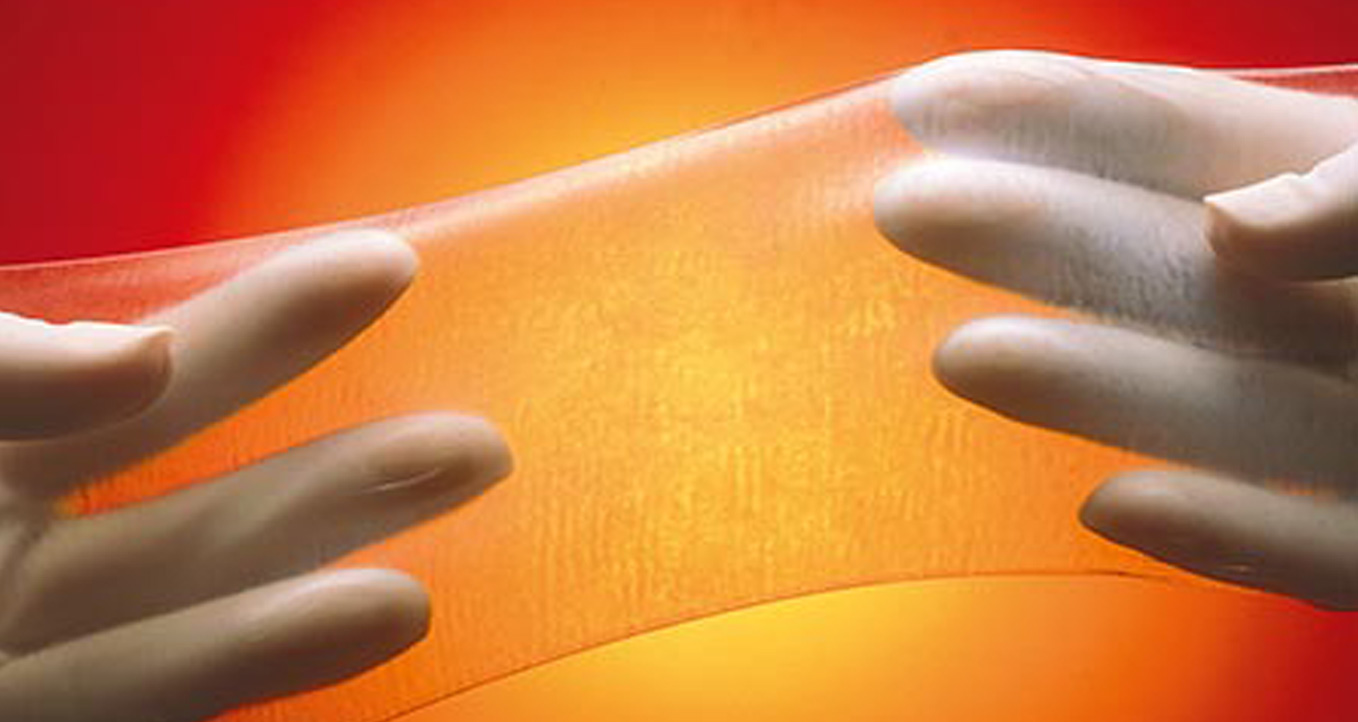 People who have suffered from major burns are often given skin graft treatment to repair the damaged areas of their body. However, when the injuries cover more than 70% of the body, skin graft procedures are made incredibly difficult and painful as healthy skin must be repeatedly harvested from the same areas, resulting in extended healing times.
To try and address this pressing issue, researchers at the University of Toronto and Sunnybrook Hospital have developed a portable machine that is used to actually print skin. The machine deposits a strip of gel which contains the patient's own skin cells: this strip is then applied directly onto damage skin where, in just two minutes, it forms and deposits tissue.
The material is designed to mimic the layers found in human skin and dramatically accelerate wound healing, cutting the time from many months to mere weeks. As the original material is taken from the patient's own skin, it is likely that subsequent scarring will be much less obvious.
The idea of 'engineered tissue' is not a new one and there are such tissues currently available but they have many downsides, from the long time they take to be prepared to the prohibitive cost. Engineered tissue technology will become far more accessible with the newly developed machine.
Though the device has not yet been tested on humans, trials on mice and pigs have proved successful. Five years have already been spent developing the device and it is expected that it will be another five to ten years before it can be tried with human subjects.
We look forward to hearing updates on this groundbreaking new technology. In the meantime, Jobskin supply an extensive range of products designed to provide therapy to people who have suffered burns, such as Silon-TSR® Temporary Skin Replacement. Find out more about this product on our website.