Made-to-measure (MTM) pressure garments and other medical garments offer many potential therapeutic benefits to the wearer. These benefits can obviously only be received if the patient actually wears the prescribed garment and, particularly with children or young people, getting this compliance can sometimes be difficult.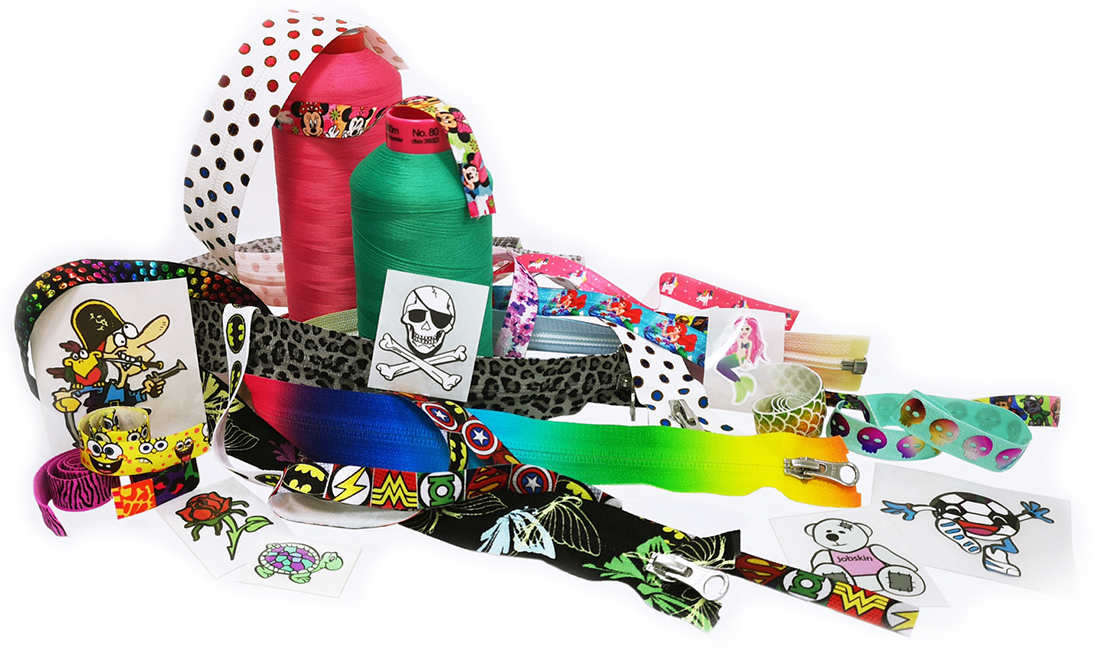 People choose not to wear prescribed pressure garments for all sorts of reasons. The garment may at first be uncomfortable, painful or difficult to put on and take off. Young people especially may feel that wearing a medical device is not 'cool' and that it makes them stand out as a target for ridicule. Whatever the reason may be, we here at Jobskin have seen time and again that simply allowing the patient to personalise their garment is a complete game-changer.
When therapeutic garments are personalised with colours, patterns, motifs and characters, the rate of patient compliance shoots up dramatically. The patient feels more in control of their situation and condition, happier in the knowledge that their garment looks good and is a positive reflection of their identity.
Because we know at Jobskin the vast importance of perso­nali­sation, it is a service that we offer completely free of charge when purchasing therapeutic garments from the Jobskin collection. Personalised bindings, zips and motifs are all available to patients of any age and a wide range of themes is available.
Check out the complete collection of personalisation options on the Jobskin website, where you can also find a portfolio of our work in this area.