When the wearer of MTM and or flexion garments gets to make them nothing less than a crucial fashion element, it can be quite easy for them to forget that they're still highly therapeutic! It is definitely not unusual to see children (and adults, when they admit to it) feeling more than a little disappointed when they no longer have to wear the garment.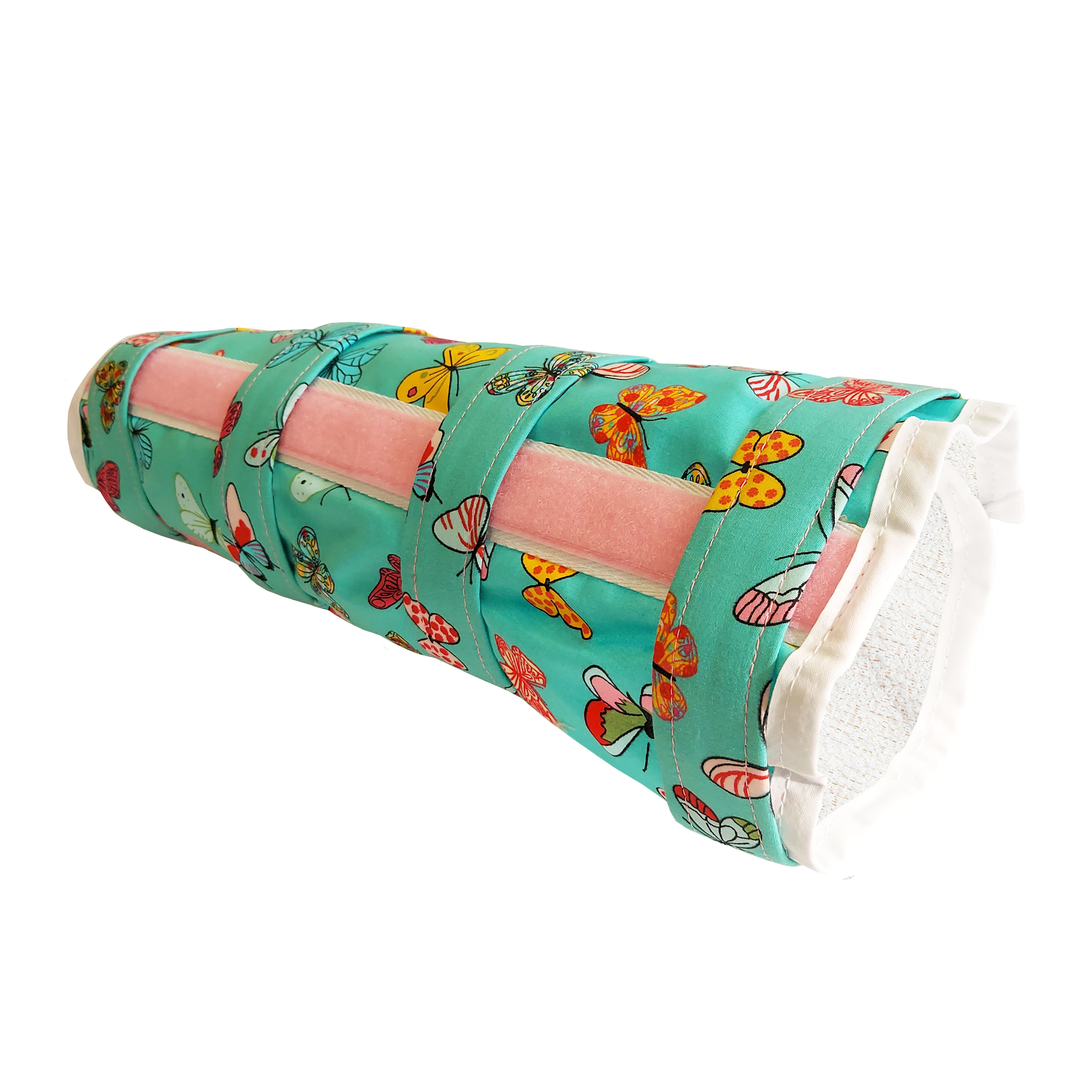 Having to wear MTM and/or gaiters was never meant to be so much fun. Particularly with children though again also with many adults, the simple action of choosing their own style to make the garment a little more personal becomes a part of the cure in itself. Team this with the proven therapeutic medical part and the patient is not going to have any bad memories about their treatment, Except for the part where it ended!
We've introduced lots of different styles for the four garments in this particular range though you can also choose to customise many of our other products too. Here is a brief guide to our own particular favourites…
We have found animals to be universally popular with adults and children male and female so our basely best mates get a lot of representation. Styles like Safari, Zoo, Farmyard and Outback combine whole menageries of cute creatures but Owls, Butterflies and Bears (oh my!) warrant their very own selection
For those who like it a bit more abstract, we have lots of different patterns and textures such as Denim, Gingham and Army Camo
Stylish and sophisticated types will love the brand new retro Camper Vans style, the dark souls might prefer Skulls and for those die-hard kitsch fans, Cupcake will sweeten the whole gaiter-wearing deal.
All of our arm and leg MTM and flexion gaiters offer immobilisation of the limb combined with passive stretching immediate joint stabilisation and a noted improvement in regular function. A noted improvement in the smile department too and, let's face it, that's where it really counts.