There are hundreds of thousands of people across the world living with spina bifida. Spearheaded by the Spina Bifida Association, established in 1973, October is designated as Spina Bifida Awareness Month and a time to celebrate the lives of these people and their families.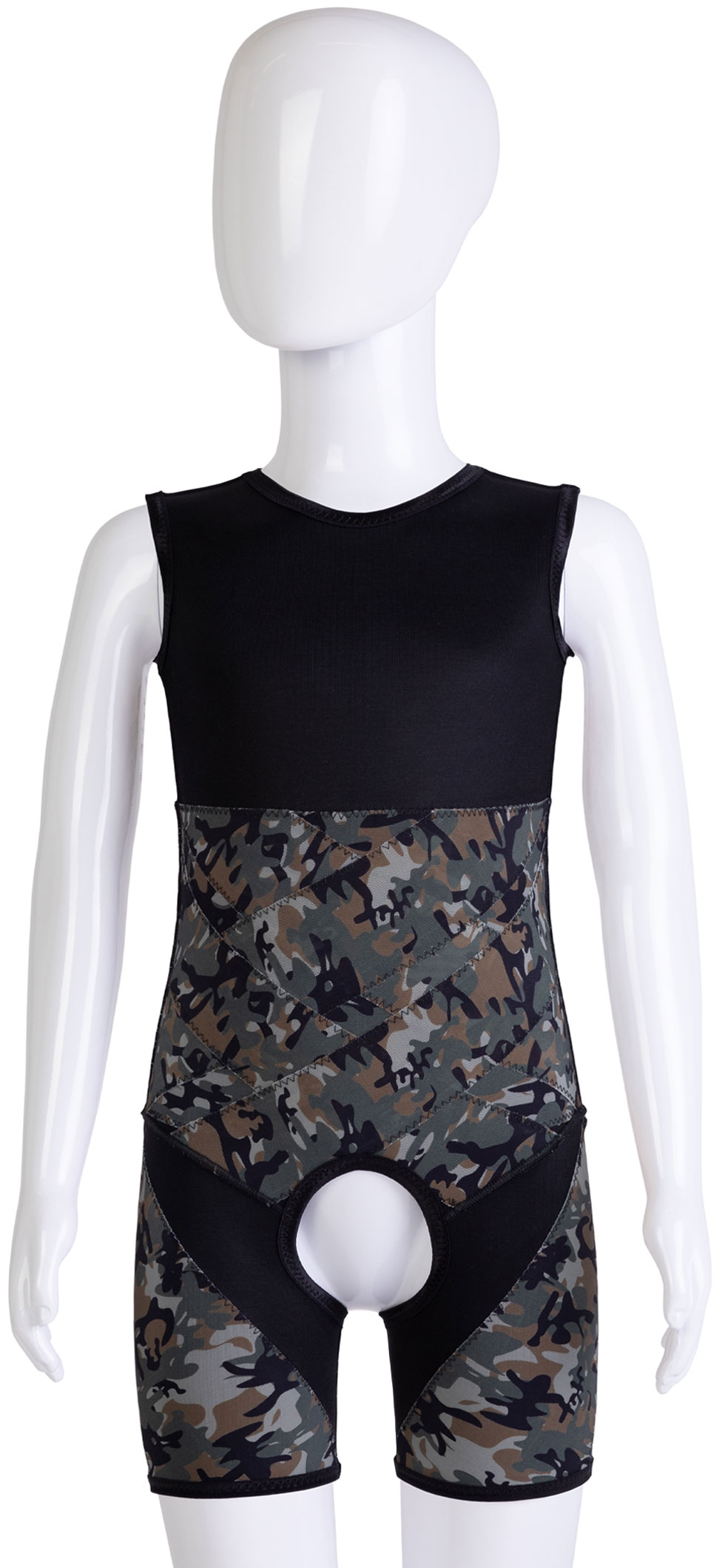 SDO® Original Suit in No. 20 Lance Corporal theme
The event exists to raise more awareness about the condition and improve support networks. Many different kinds of awareness and advocacy activities take place which, in addition to lifting the profile of spina bifida across the world, also helps to raise funds for various spina bifida charities and organisations.
Spina bifida (literally meaning 'cleft spine') occurs due to a gap in the spine which results from improper development of an embryo's spinal structure in the womb. The neural tube begins to form in the earliest stages of pregnancy, developing into the spinal cord and brain before closing about a month after conception. When this development or closure does not take place correctly, the result is a baby with spina bifida.
Though statues, artefacts and textual descriptions of spinal defects have been discovered dating back to ancient civilisations, the first clinical descriptions of spina bifida were made in 1653 by Nicolas Tulp in his book 'Observationes Medicae'. Tulp coined the term 'Spina Bifida, considering it to be a 'duplication of the spinous process of the vertebra' and describing it as a 'vertebral anomaly'.
From this time up until the middle of the 19th century, various treatment methods were attempted without success. The first technique that had some success (injection of a glycerine and iodine solution into the sac) was discovered by Dr James Morton; although mortality rates quickly fell, spina bifida patients still experienced severe debilitation.
Today, new surgical techniques can be used to repair spinal defects. In the UK, pregnant women are offered an anomaly scan between 18 and 21 weeks and this scan is able to detect spina bifida. After the baby is born, a number of tests can be given to determine how severe the condition is and the results used to create a treatment plan. This plan often involves spinal repair surgery soon after the baby is born. The surgery is usually performed within 48 hours of their being born in order to prevent nerve damage caused by membranes and nerves pushing out of the gap in the spine to form a sac. The surgeon puts the spinal cord, along with any exposed nerves or tissues, back into its rightful place before closing the gap in the spine and sealing it with muscle and skin.
Living with Spina Bifida
Spina bifida usually causes leg weakness and reduced sensation; in some cases spina bifida can result in total paralysis of the legs. Some people with the condition can experience continence problems. A number of babies with spina bifida also develop a build-up of fluid on the brain referred to as hydrocephalus. A small proportion of people with spina bifida experience learning difficulties.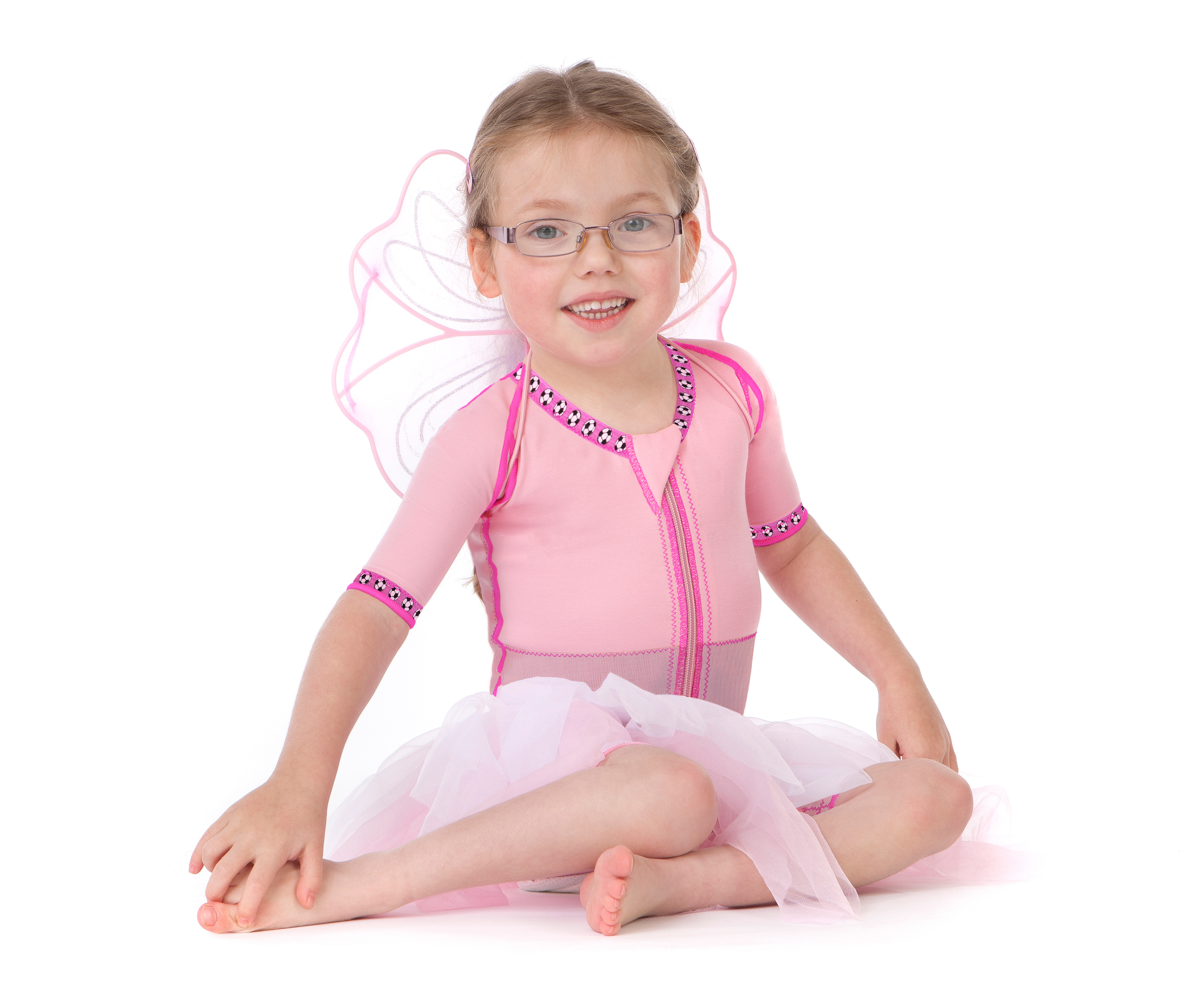 SDO® Original Suit in No. 5 Goalie theme
Living with spina bifida can present many challenges but there are numerous ways to control and manage the symptoms, with the result that the majority of people are able to independent lives. Occupational therapy and physiotherapy can vastly reduce the severity of the symptoms and a wide range of mobility equipment is available. There are also a number of charities, organisations and support groups offering support and advice to people with spina bifida and their caregivers.
Along with other treatments, wearing SDO® Sensory Dynamic Orthosis garments from Medigarments Ltd can help people with spina bifida to live fulfilling, independent lives. Clinical observations and the evidence available shows that wearing the SDO® leads to an improvement in positioning, posture and function because it provides musculoskeletal alignment, postural stability and sensory feedback. This is thought to be due to the stimulation of the somatosensory and musculoskeletal systems which give changes in tone and postural alignment. This will then lead to improved proximal stability and improved biomechanical advantage for muscle activation and enhancement of learning strategies.
Through the use of an SDO® dynamic Lycra® garment, providing constant, consistent compression, stretch, support and sensory information, the patient is given the effect of therapeutic handling for the time that the garment is worn. In contrast to a rigid orthosis, SDO® Original garments are dynamic and apply pressure and resistance, whilst allowing functional movement.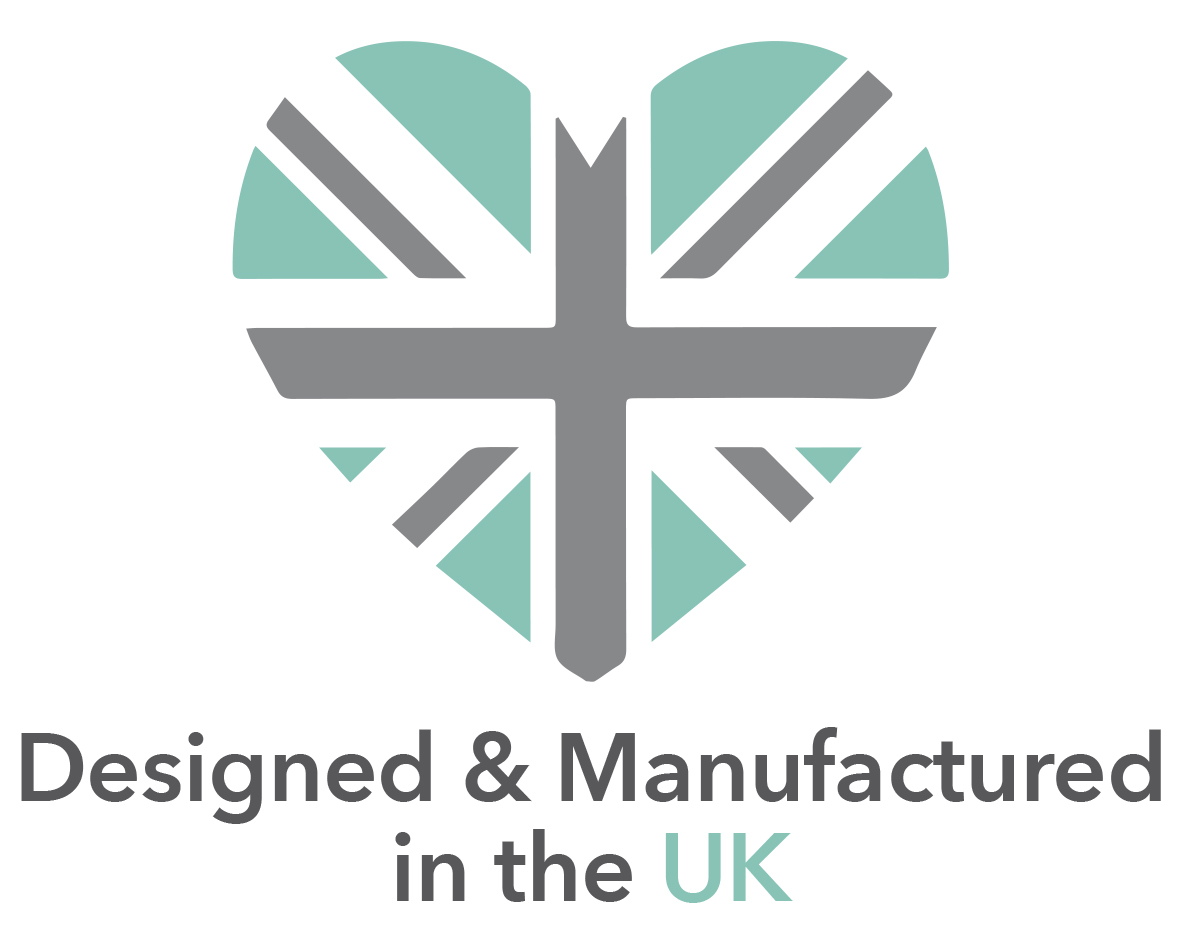 There are many different types of garments in the SDO® Original collection including gloves, gauntlets, sleeves, leotards, socks, vests and body suits. Unlike some of our competitors, we manufacture all of these garments right here in the UK which helps to reduce transportation emissions, gives us complete control over the manufacturing process and, above all, supports British trade. In addition, our garments boast the best, most accurate fit for each patient and are designed to deliver exceptional aesthetic value.
To discover the complete SDO® Original collection, please browse our website. If you would like to receive more special features like this, along with lots of other news and updates, please subscribe to our monthly newsletter and follow us on Facebook, Twitter, Instagram and LinkedIn. If you need any further advice or information, our experienced team will be happy to help so please do not hesitate to get in touch.
You can also visit https://­www.­spinabi­fida­as­so­ci­ation.­org/­awareness-month/ for more information about Spina Bifida Awareness Month.