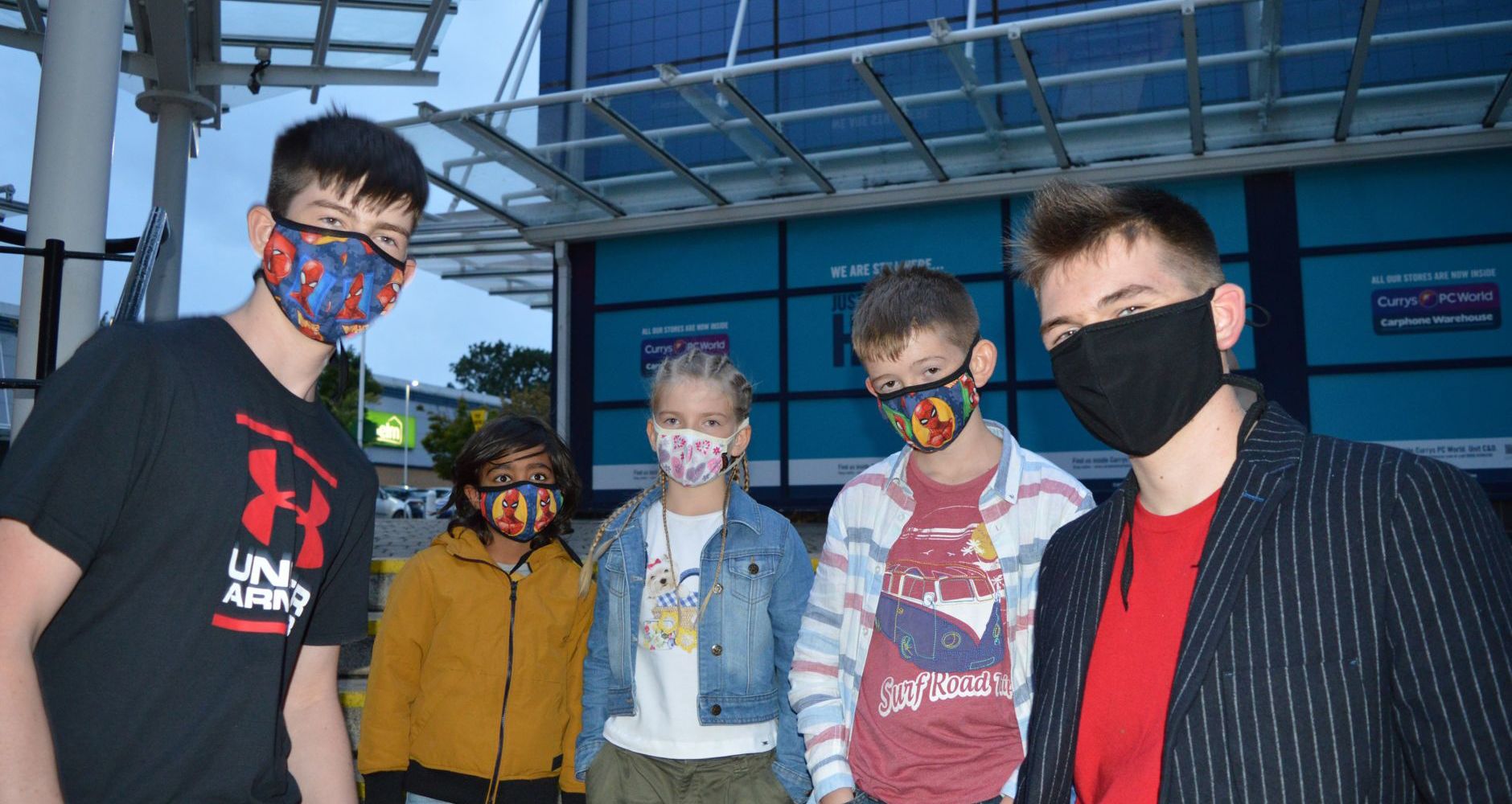 The ongoing pandemic of COVID-19 has brought many changes in the way we live our lives, one of which is the mandatory wearing of face coverings in most enclosed public places. We here at Jobskin have been working hard to create a new range of face masks, which are designed to offer comfortable yet highly-effective protection.
When we breathe, talk, cough or sneeze, microscopic droplets of saliva and mucus are released along with air. Inhaling droplets from a person infected with COVID-19 can cause the virus to be spread and so it is essential to wear a face covering: as well as reducing the risk of inhaling droplets, a face mask also reduces the risk of passing droplets to another person. In addition, a face mask provides a reliable barrier for reducing hand-to-face transfer.
Our new range of face masks are washable and thus reusable, which makes them a more cost-effective option. Disposable masks ultimately end up in landfill and harm the environment so a reusable, washable face mask is a much more sustainable choice.
The delicate, sensitive skin behind the ears can be easily irritated by wearing a standard face mask that has elastic ear straps. To solve this problem, we have expertly created masks that stay firmly in place without the need for ear straps: instead, the straps are gently tightened behind the head, leaving the ears free.
Our new range of face masks includes:
Made using the highest quality textiles, poly cotton and power lycra that we use across our range of garments, these everyday face masks offer comfort and breathability to the wearer.
The masks are available in a selection of playful prints perfect for children or adults: prints include Hearts, Construction, Safari, Flowers, Batman and Spiderman.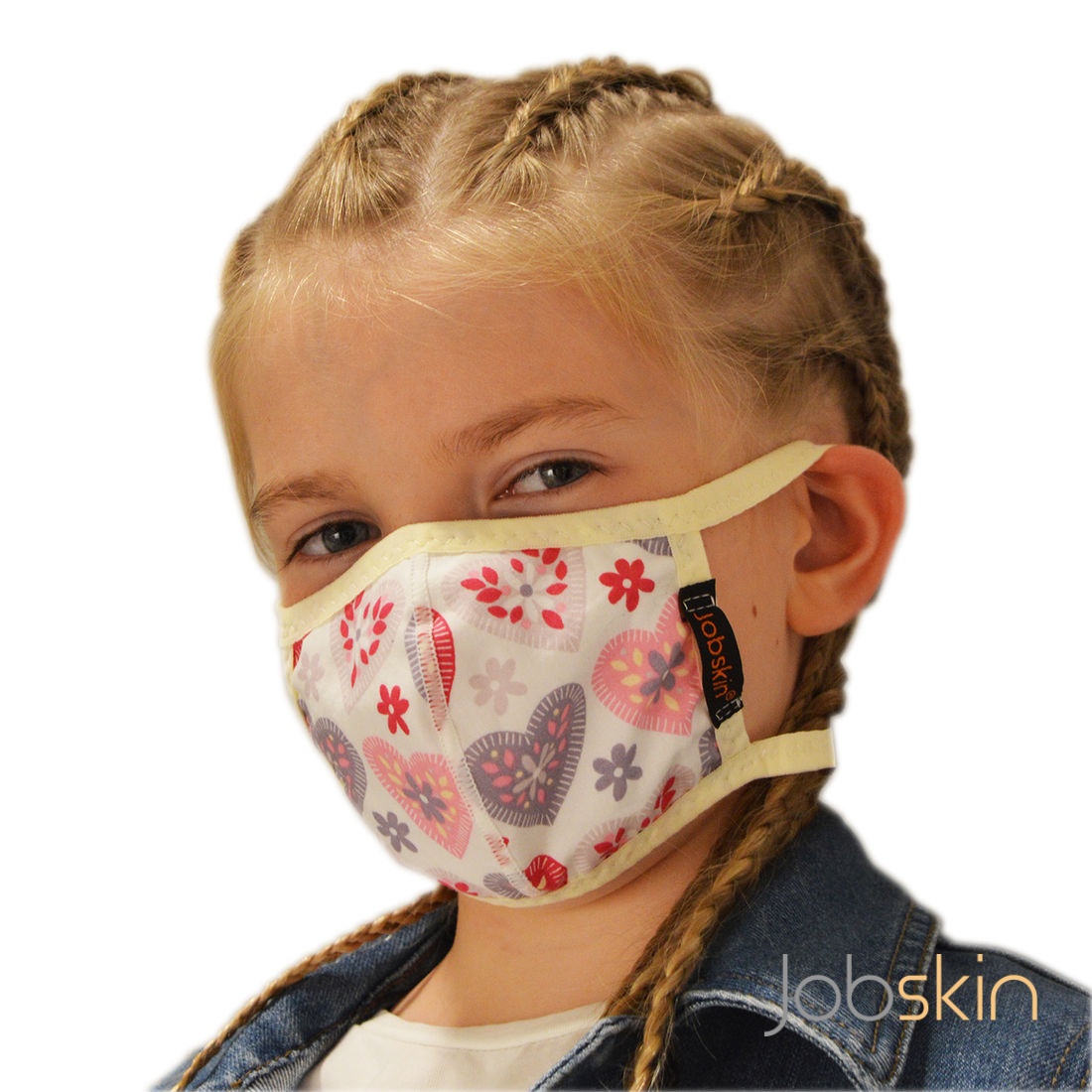 When taking part in sports or other physical activity, the body uses significantly more oxygen than usual and so breathing increases from an average resting rate of 15 inhalations per minute up to 60 inhalations per minute.
Jobskin's Sport Masks are made using an innovative Powernet material that delivers maximum airflow during such activity.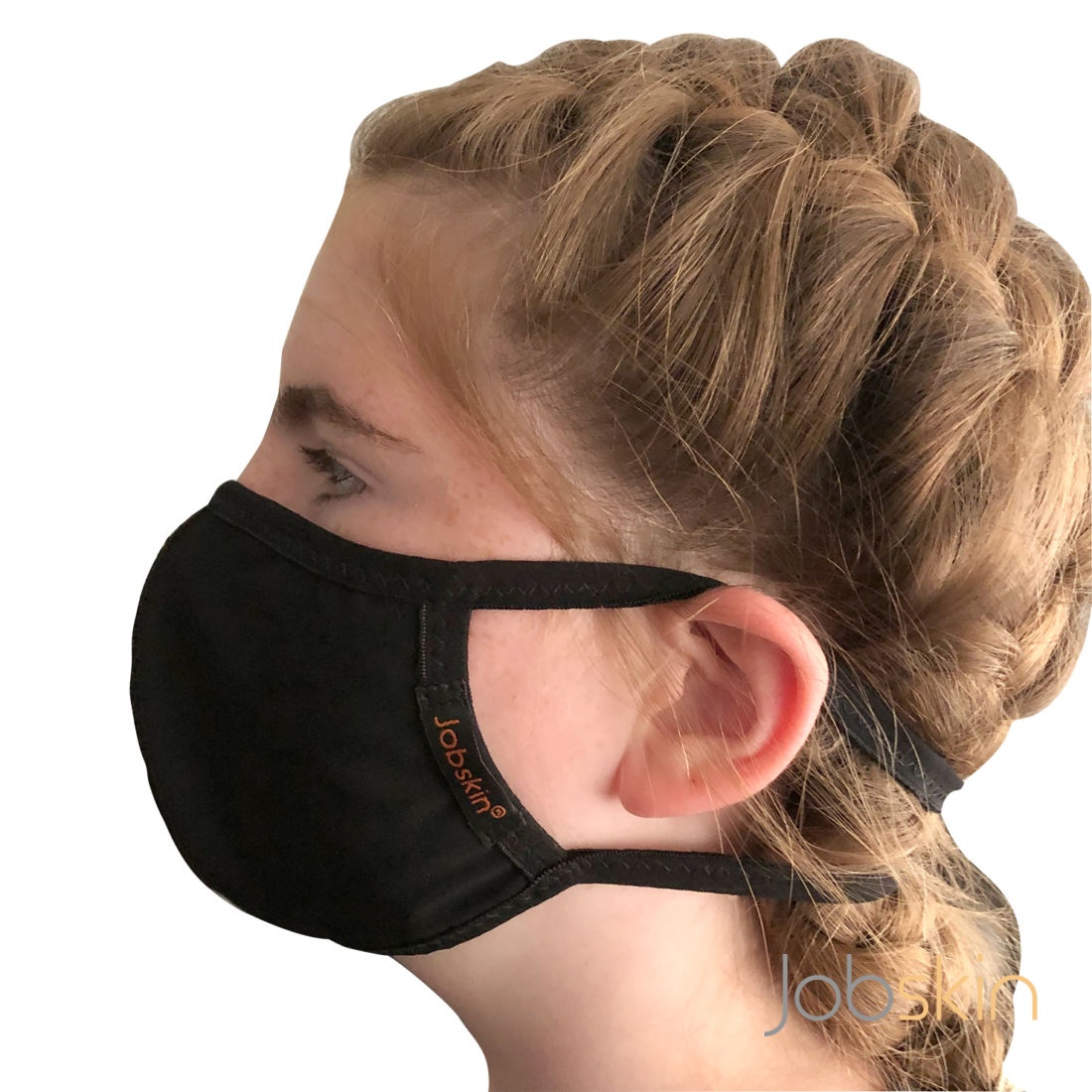 For more updates, please subscribe to the regular Jobskin newsletter or follow us on