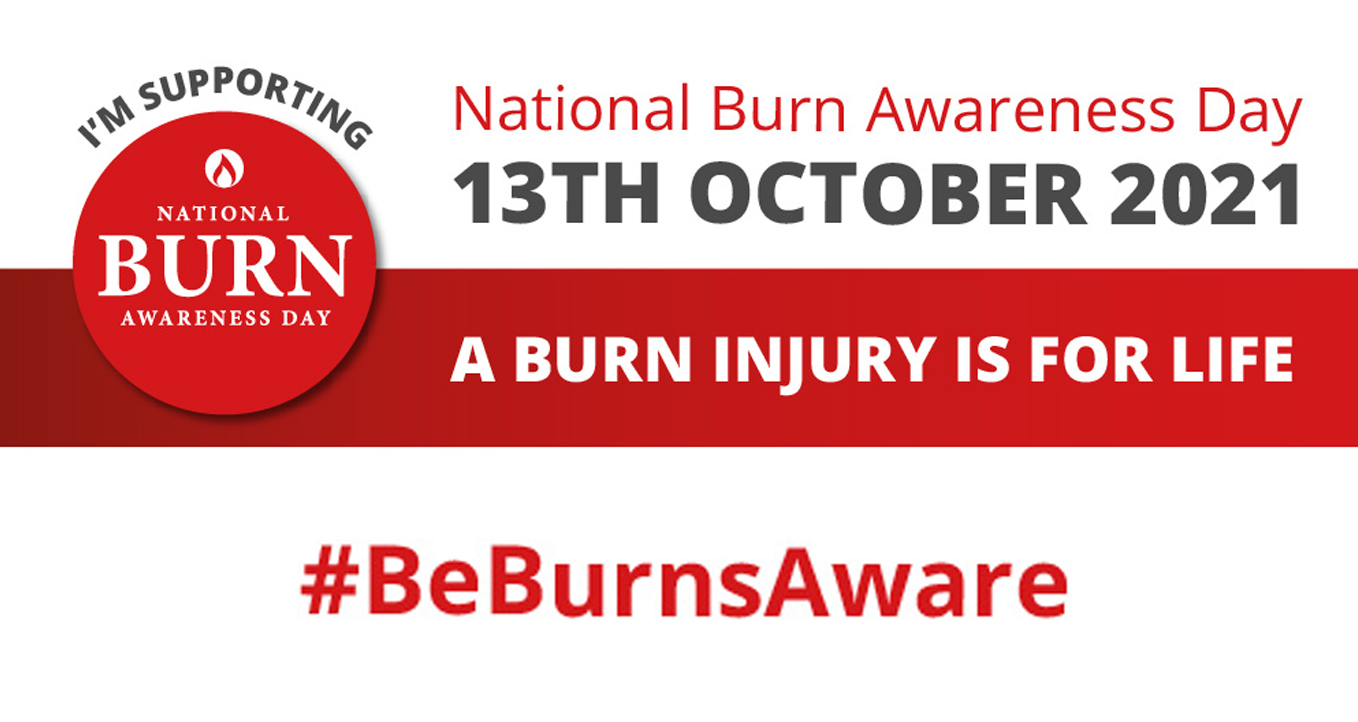 Today is National Burn Awareness Day, an event spearheaded by the British Burns Association (BBA) formed in 1968. The BBA is supported by several partner organisations including the Child Accident Prevention Trust (CAPT), the Cheshire Fire & Rescue Service, the National Fire Chiefs Council (NFCC) and the Children's Burns Trust (CBT).
National Burn Awareness Day seeks to bring attention to the thousands of people who are burned every day and also to the fact that many of these injuries could easily have been prevented. The campaign also provides education surrounding burns, including such topics as burn prevention, first aid, psychological impacts, scar management and the different types of support available.
While the majority of its members are medical and scientific professionals working in the field of burns, membership is open to anyone who is 'interested in playing an active part in attempting to reduce the incidence and noxious effect of burning injury'. The BBA has a wealth of knowledge on first aid for burns. Properly and promptly implementing this advice has been shown to have positive impact on the outcome of a burn injury, helping to prevent further tissue damage and reduce subsequent morbidity.
Firstly, the burning process must be halted
Burning clothing should be extinguished with water if available or by the Stop, Drop and Roll method
Any electrical power sources should be safely isolated and chemical cross-contamination avoided
Any burned clothing should be removed, along with jewellery and contact lenses. Any molten or adherent clothing should be left in place
Cool the burn with cool, running tap water for up to 20 minutes
If water is not freely available, apply a compress of clean, wetted and lint-free cloth
If there is no water available, cover the burn with cling film except for facial burns
Keep the patient warm by covering non-burned areas
Seek professional medical advice as soon as possible
At Jobskin®, we design and manufacture a range of made-to-measure compression garments for the management of scars following burn injuries. We also supply a range of highly effective Silicone Gel products such as ScarSil® topical gel, available on the FP10 tariff, and ScarFX® Silicone gel sheets.
Find out more about these products on our website and do not hesitate to contact our expert clinical team for further information, advice and support.
Useful Links:
British Burn Association
www.­britis­hbur­nas­soci­ation.­org. A non-profit charity concerned with all aspects of burn care.

Child Accident Prevention Trust
www.capt.org.uk Committed to reducing the number of children and young people killed, disabled or seriously injured in accidents.

Children's Burns Trust
www.­cbtrust.­org.­uk. Providing rehabilitation support for burned and scald injured children and their families, as well as prevention and awareness campaigns.