Involved to a greater or lesser degree in almost all movements, the spine is quite literally the central part of the body. When the spine is injured or otherwise damaged, it can thus have wide-ranging negative effects that impede movement and cause pain or discomfort.

In such cases, proper support is vital and this is what the Jobskin® collection of made-to-measure (MTM) corsets has been expressly designed to provide.
Corsets are primarily designed to support the back, both its bony and muscular structures. The garments also help to prevent excessive movements that can complicate existing spinal problems, while aligning the spine and strengthening the muscles of the back. While wearing a corset, discomfort is minimised and the garment also acts as a useful reminder to avoid any unnecessary motion of the lower back. Proper body mechanics, including a good posture, are encouraged by the corset.
We create and supply two types of MTM corsets: abdominal support corsets and lumbosacral corsets.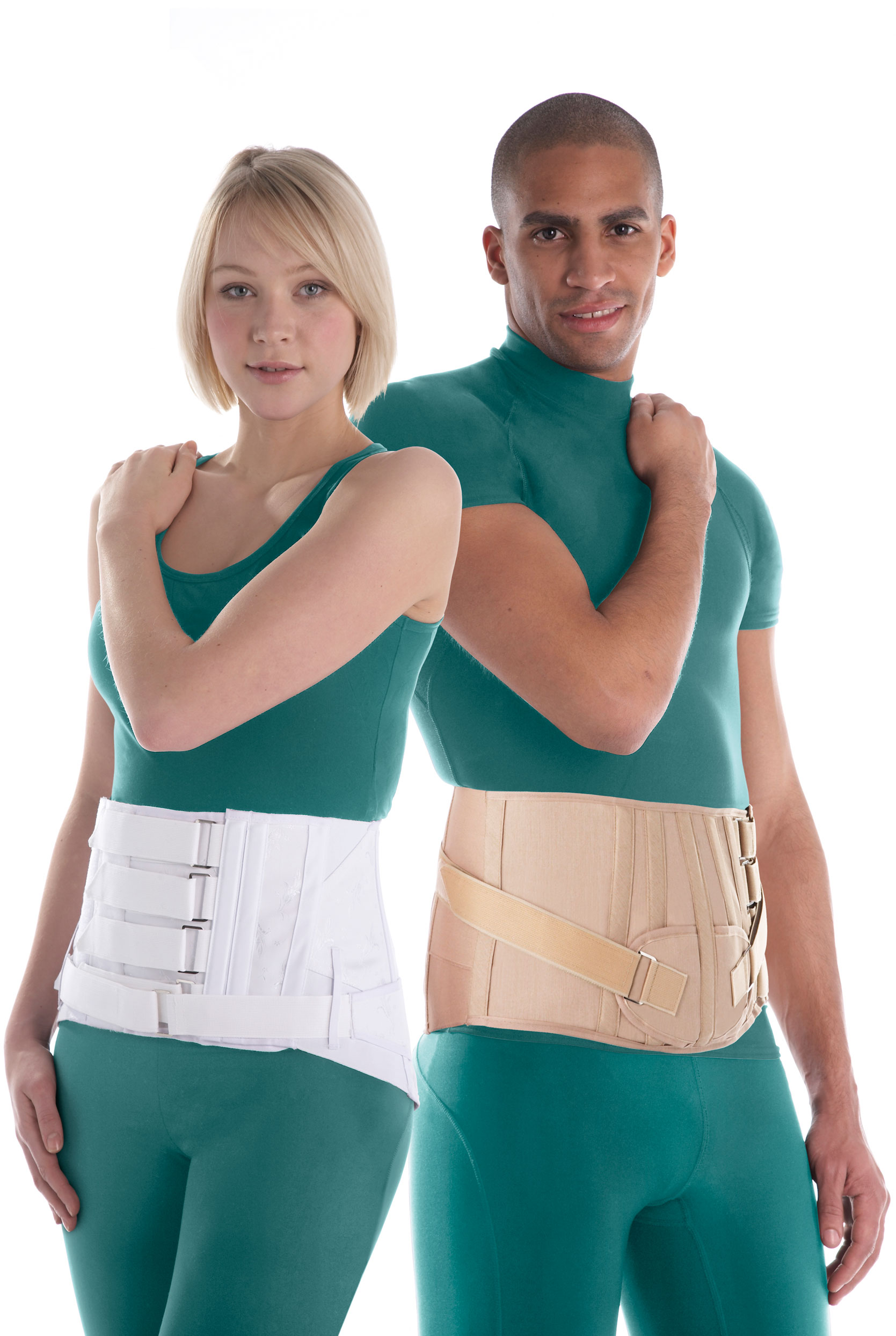 MTM Abdominal Support Corset
Fully encircling the abdominal area, these corsets help to relieve the strain and tension experienced by muscles, ligaments and joints. Ideal for those who have a prominent, pendulous and/or weak abdomen, the abdominal support corset can also be used following abdominal surgeries, acting as an effective binder for surgical dressings and accelerating the process of recovery. When worn after an injury to the spinal cord, these corsets represent an ideal, non-operative way to treat back pain and prevent excessive movement.
Lumbosacral Corsets
As suggested by the name, a lumbosacral corset encloses the lumbar and sacral regions, comprising the pelvis and lower back. This provides crucial support to muscles as well as stabilising and immobilising the spine after injury and/or surgery, allowing muscle strength to be regained and reducing pain in the process. The bony structures of the spine are also supported, minimising any discomfort.
Both of these styles of corsets are stiffened with the use of flexible bones and the lumbosacral format also includes rigid steels. Equipped with elastic gussets and panels, the corsets are securely fastened with Velcro D rings. To create these superior garments, we use premium-quality coutil or brocade fabrics along with plush, super-comfortable linings.
For more details about MTM lumbosacral and abdominal support corsets from Medigarments Ltd, please browse our website. Our dedicated clinical team is always available to provide further information and advice if you require it so please do not hesitate to get in touch.