As clinicians who work with scoliosis patients will no doubt be aware, June is recognised around the world as Scoliosis Awareness Month.
It is estimated that one out of every six children with scoliosis will require 'active treatment' to correct the curvature of their spine. The prevention of serious problems in adolescence and adulthood depends in large part on diagnosis the condition as early as possible; this is one of the major objectives of Scoliosis Awareness Month.
The way in which scoliosis is treated depends on numerous factors, including its type, severity and how likely it is predicted to progress as time goes on. Many clinicians working in the field are only just becoming aware of how dynamic compression can play a key role in treatment plans, helping to limit curvature progressions while also relieving the pain and discomfort that many patients experience.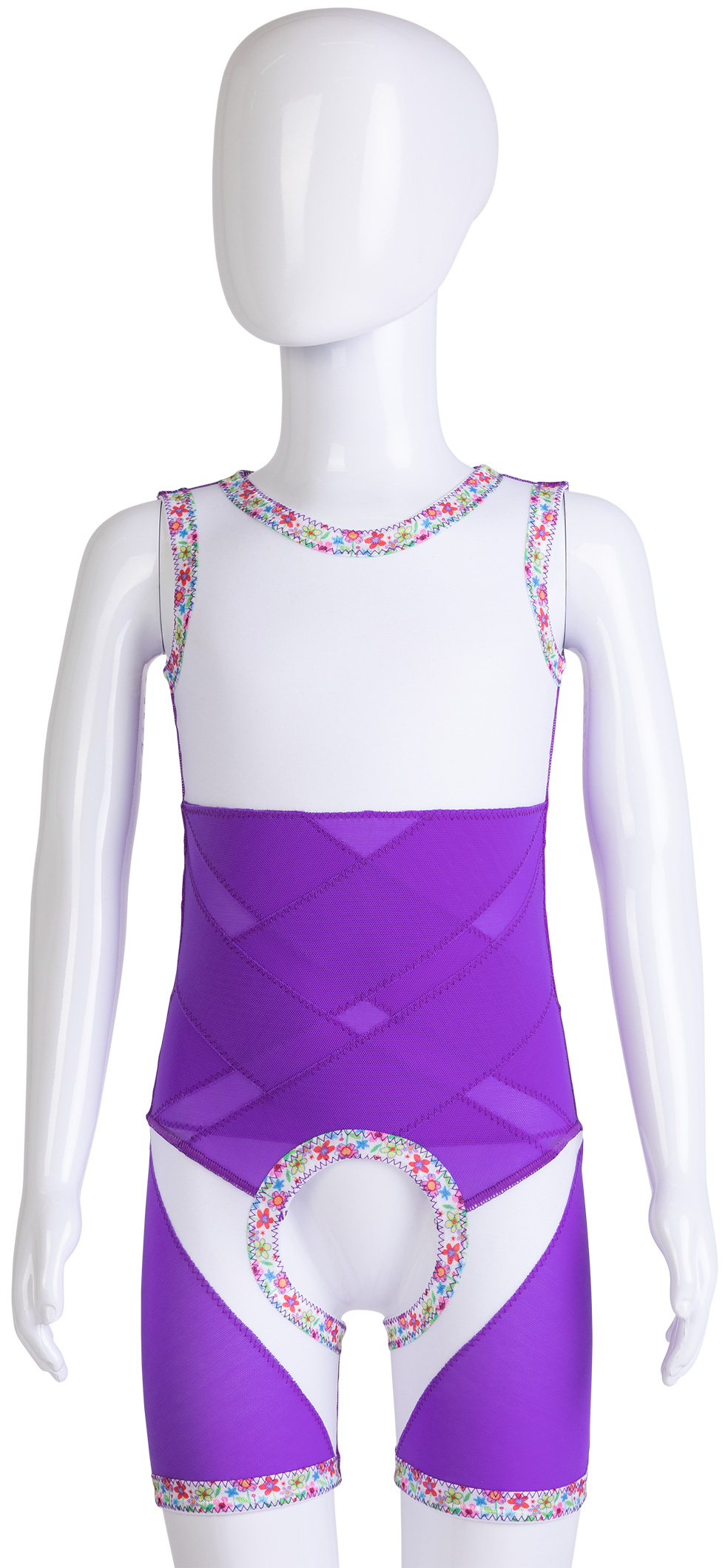 Our signature SDO® Original made-to-measure, Class 1 medical garments, use a combination of high quality soft polycotton and Lycra® fabrics, a material renowned for its remarkable ability to stretch. This union of fabrics ensures that the garments are superbly comfortable to wear, permitting the natural movements of the patient and encouraging both motor learning and muscle activation. The garments are designed with bespoke reinforcement panels that are accurately measured and implemented to meet the unique requirements of each patient.
Targeted dynamic compression
The SDO® level 2 training session taking place in September will explain the important role that SDO® can play when it comes to effectively managing neuromuscular conditions. Participants will focus on a range of case studies in detail, learning how the specific needs of individual patients can be identified and how to select the right reinforcement panels to ensure optimal patient outcome.
Designed and delivered by one of our experienced clinical specialists, the full-day training course will take place on Wednesday 27th of September 2023 from 9:00am until 4:00pm. The course is provided free of charge and includes lunch and refreshments.
Booking is absolutely essential to secure your place; please visit the 'Training Courses' page on our website for details of how to register your interest. If you have any questions or need further assistance, please get in touch with our team directly.
Please browse our website to find out more about products from Medigarments Ltd that are designed to support people with autism. If you would like to receive more articles from this blog series, along with lots of other news, updates and information from Medigarments Ltd, please subscribe to our newsletter and follow us on Facebook, Twitter, Instagram and LinkedIn.