When a physical injury damages body tissue, it is not uncommon for a scar to form as part of the natural healing process. At first red and raised, scars usually become paler and flatter over time but, in some cases, a hypertrophic scar may form.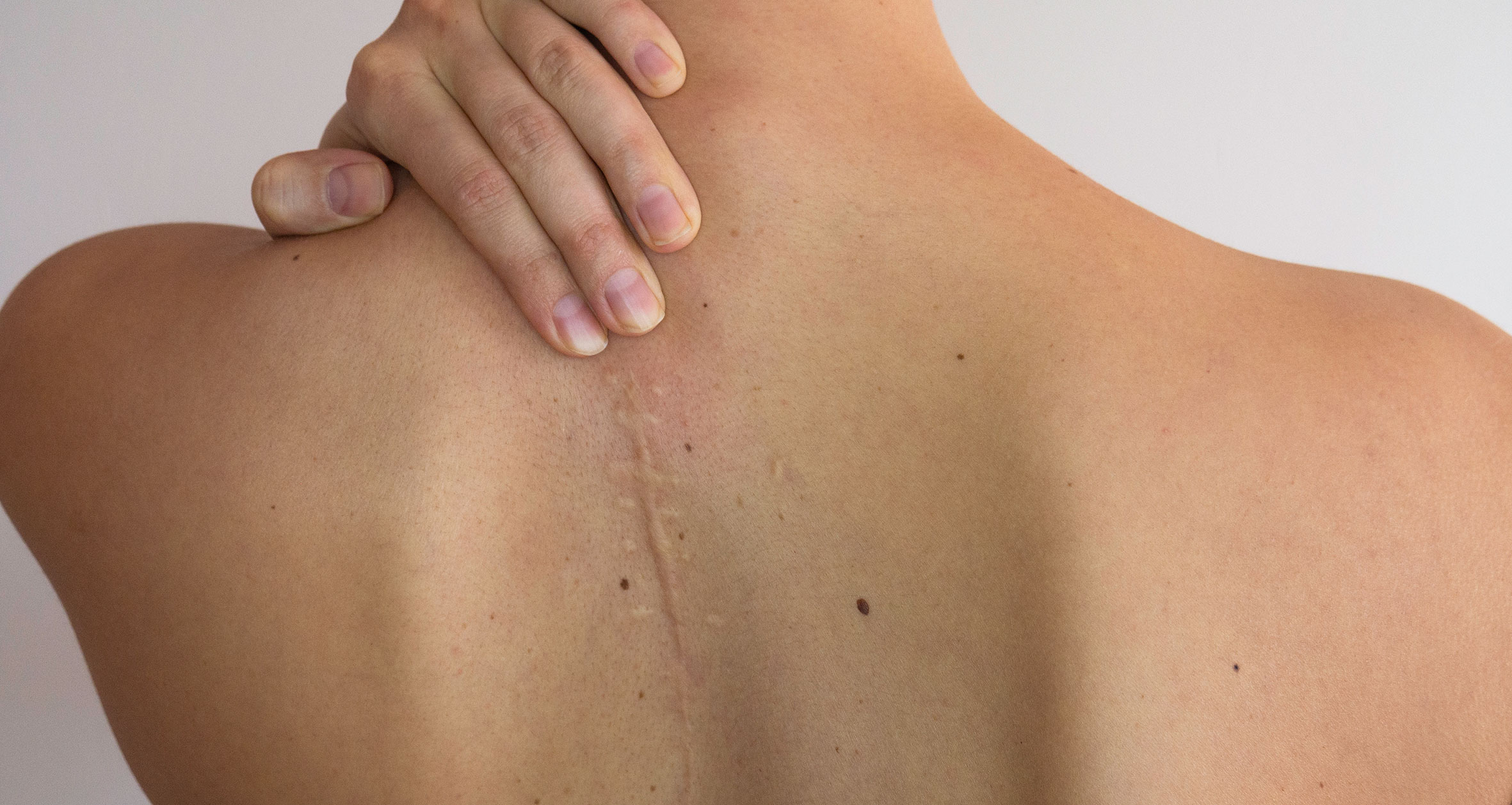 A hypertrophic scar usually occurs when the level of tension around a healing wound is high. Resulting due to a collagen imbalance at the wound's site, hypertrophic scars tend to be thick, raised and red in colour and can remain so for many years.
Though hypertrophic scars are different from keloid scars, they do have some similar charac­te­ristics. Unlike keloids, hypertrophic scars tend to be less nodular, do not continue to form after the wound has healed and can occur on extensor surfaces like the knees and elbows. For more detailed information about keloid scars, please check out our recent blog article.
Hypertrophic scars normally start forming from six to eight weeks following an injury, reaching a plateau around six months later. As they inhibit the flexibility of the skin, they can sometimes restrict movement. Though hypertrophic scars can affect any gender or ethnic group, they tend to be more common in people between 10 and 30 years of age; this is attributed to the fact that these age groups produce collagen at a higher rate.
Generally occurring on the neck, shoulders, upper limbs and earlobes, hypertrophic scars can be itchy and sometimes even painful. Though they are benign, the scars can cause significant mental distress: according to PubMed, three-quarters of people with hypertrophic scars said that their biggest worry about the scars was how it affected their appearance as opposed to how it affected their health.
Treatments vary and can include things like pressure dressings and steroid medications. In severe cases, surgery can also be a viable option. Another treatment involves the use of silicone in either a gel or sheet dressing format, both of which are available from Jobskin®.
This product range comprises a collection of silicone sheeting, conveniently supplied in a range of pre-cut sizes and shapes. Easily applied, the sheeting is comfortable and flexible, helping to treat problem scarring. Each shape is made with the use of pure silicone, delivering the very best performance in terms of skin tolerance.
Shown to be equally as efficient as silicone sheeting, this unique gel formula is perfect for use in awkward areas, particularly on moving parts of the body. Non-sticky and completely invisible when dried, ScarSil® is especially suitable for treating facial scarring and can be applied underneath make-up.
If you need advice and support on the topic of scarring, you can visit UK charity The Scar Free Foundation at https://­www.­scarfree.­org.­uk/
Please browse our website for further information about ScarFX® and ScarSil®.