Many clinical observations and academic studies have produced compelling evidence that dynamic compression, delivered by the wearing of Sensory Dynamic Orthosis (SDO) garments has a number of positive effects for people suffering from a range of conditions. SDO garments provide musculoskeletal alignment, improving postural stability, body positioning and function in sufferers of cerebral palsy, spinal injury, spina bifida, multiple sclerosis and many more.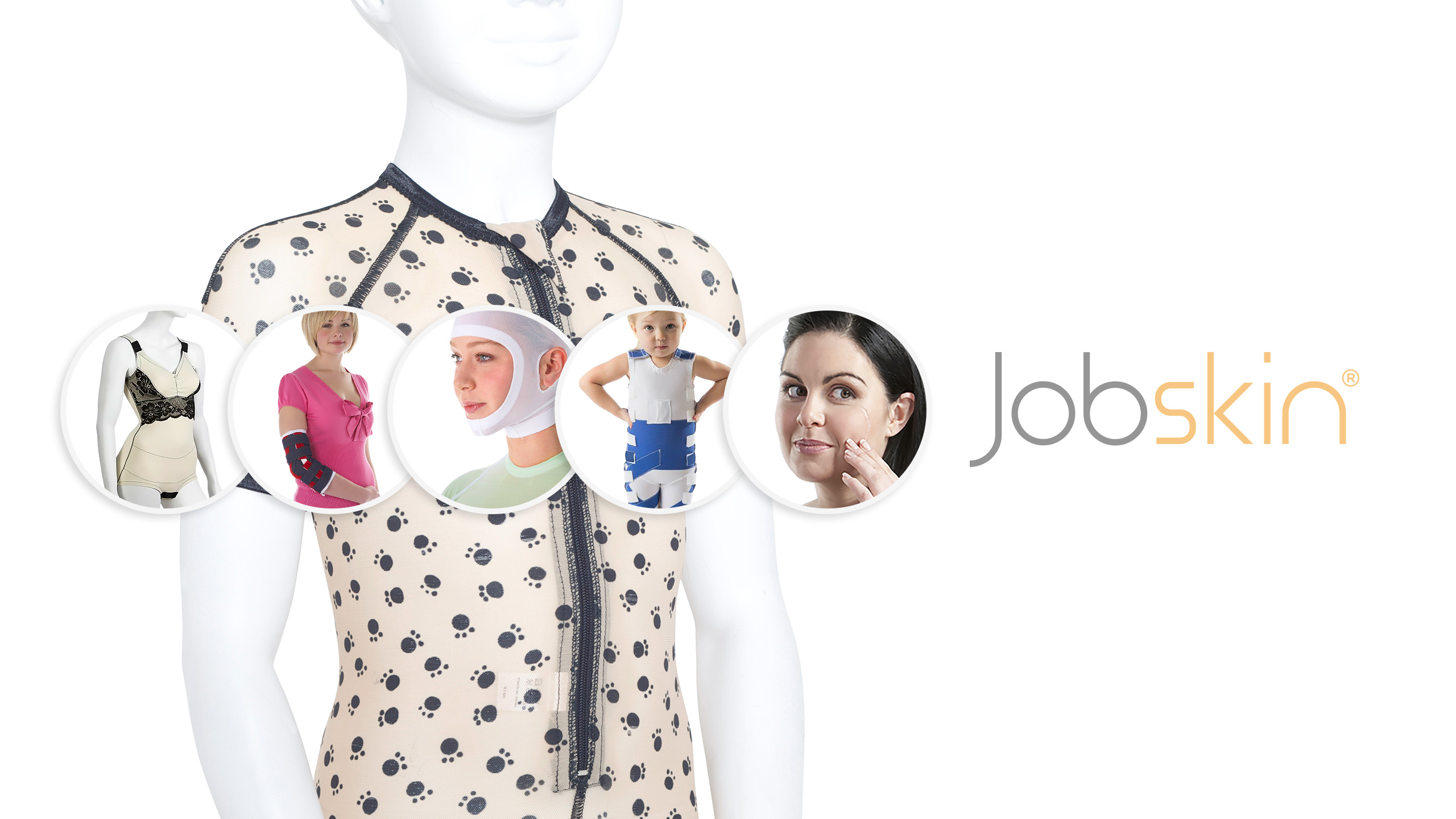 SDO garments are made to measure and are manufactured using Lycra, which provides the compression but is also extremely elastic, allowing the body to move freely. A Class 1 medical device, the SDO garment assists with neural integration and motor learning.
Specially designed to give practitioners an accurate, decisive tool with which to assess the potential therapeutic value of dynamic compression, the Jobskin SDO® Pro-TEM™ Garment Range comprises a number of ready-to-wear garments. They are suitable for assessing patients with any condition that affects postural control, proximal stability, hypermobility and impaired sensory feedback.
As well as the SDO garments themselves, Jobskin also offer access to a selection of ancillary products. These include donning aids which make the process of putting on and taking off the SDO garments as quickly, easily and painlessly as possible; adult and child sizes are available. Another popular and useful product is our Measuring Stand, which is used for measuring patients using our Premium™ measure tape system.
All of our SDO garments can be personalised with a variety of fabrics and motifs. As they help to improve compliance, the colourful and visually-appealing designs are particularly suited to children (though a significant proportion of adults love them too!). All personalisation options are provided completely free of charge, courtesy of Jobskin.
All of the necessary information about SDO garments can be downloaded in PDF format from our website. There are also many other downloads in this section of our website, covering all of the products available from Jobskin.
If you need advice, support or information, do not hesitate to contact our expert team.
Winston says: "When I found out I had to wear compression garments, I wasn't very happy. I thought they might hurt my tender furry body and, even worse, the way they looked would have completely ruined my cool-guy image! Then I found out that I could actually make them look totally amazing with pictures, colours and designs so I thought I'd bravely give them a go. When they arrived and it was time to put them on, I put on my big brave face in case I was right about them hurting me. I don't like to admit this very often, but I was WRONG! The SDO garments didn't hurt at all; in fact they actually felt quite nice to wear. And of course I looked super-cool (as always). So take it from your pal Winston, SDO garments DON'T hurt, they DO look cool and they help you get better. Three out of three ain't bad!"