There is plenty of clinical evidence to prove that compression garments are beneficial to people with sensory processing difficulties, such as those with conditions like autism, SID/SPD and ADHD/ADD. Unfortunately, the provision of such pressure (which needs to be continuous and consistent) is often impractical and challenging: to solve this problem, Jobskin is proud to have a range of ready-to-wear products for these sensory seeking individuals which includes: Mini Sensory Hug, Maxi Sensory Hug and our new SDO® Lite range that launches in July 2021.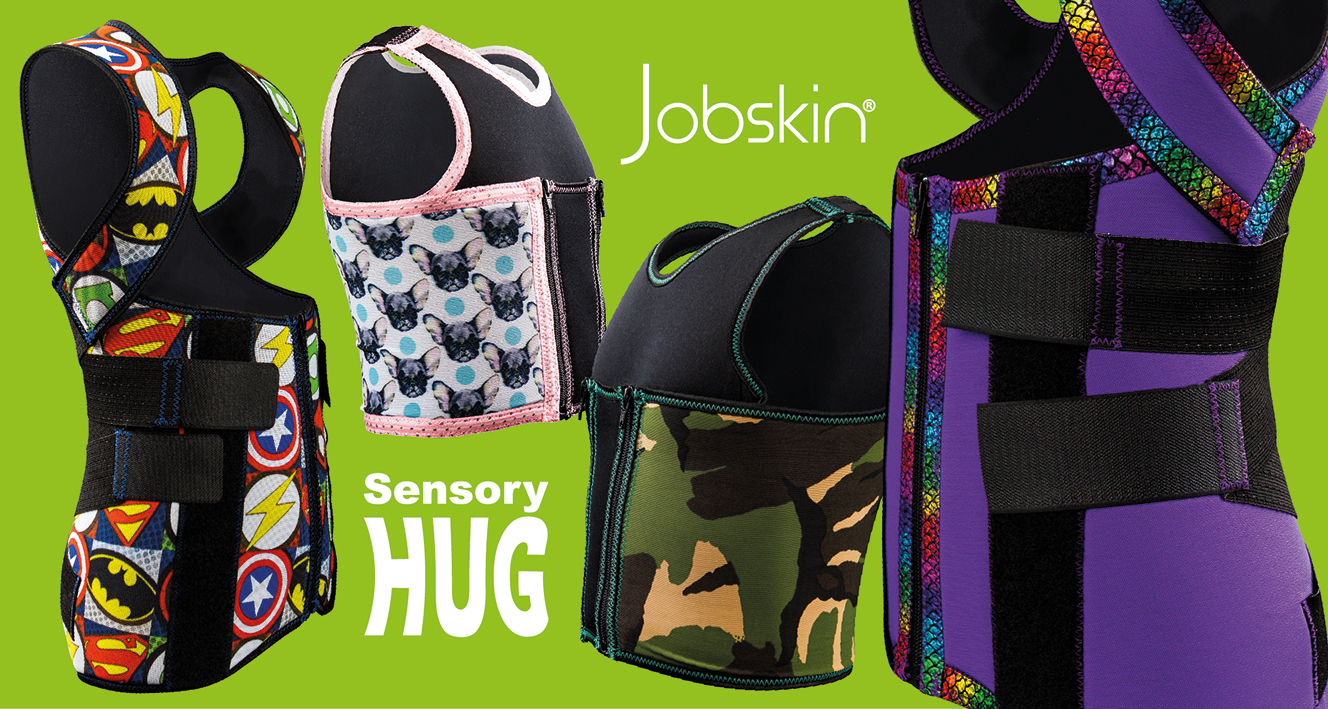 In this article, we will concentrate on Jobskin's Sensory Hug range which is available in Mini and Maxi designs, and are carefully-crafted garments made using Lycra® and Orthowrap™. Via dynamic compression, the garment delivers proprioceptive and sensory feedback, dramatically reducing the overactivity and other abnormal behaviour patterns displayed by people with sensory processing difficulties and those who crave sensory feedback.
The Sensory Hug provides support whilst allowing full movement and can be worn either over or under everyday clothing. The garment can help with routine or specific activities, perfectly suiting the unique needs of each individual wearer. The Sensory Mini Hug and Sensory Maxi Hug can deliver many benefits, including:
An increase in concentration and attentiveness
Improvements in stability and body awareness
Improved functioning and independence
A feeling of calm and comfort, resulting in reduced anxiety and stress levels
A reduction of restlessness
Better coping ability across the board

The Sensory Hug is available in a range of sizes, as well as a selection of colours and designs that help to improve patient compliance. Find out more details about this revolutionary dynamic compression garment on the Jobskin® website. Need further advice? Please do not hesitate to contact our expert team at clinics@jobskin.co.uk.