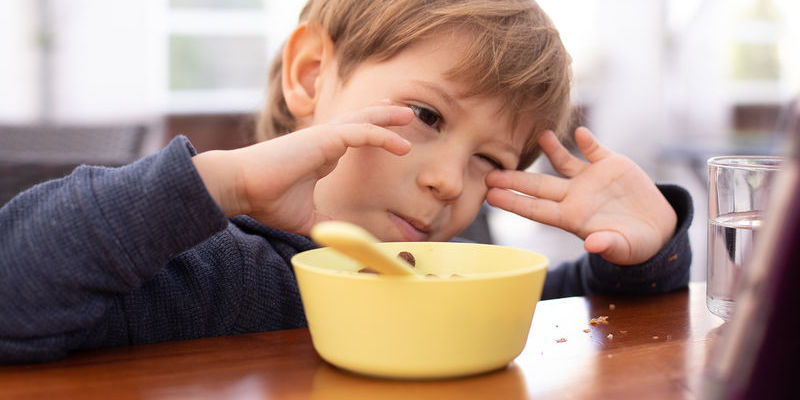 Welcome to the third installment of our new regular blog feature: 'Autism in the News'. As awareness and understanding of the condition continues to grow, there is a growing number of news stories related to it and we here at Medigarments share with you some of the most interesting and important of them.
New NAS Ambassador Announced
The National Autistic Society (NAS), which has grown to become the UK's leading charity for people with autism and their families since it was founded in 1962, has appointed a new celebrity ambassador: Sandro Farmhouse, one of the finalists from the 2022 series of the Great British Bake Off.
In response to the COVID-19 pandemic, Sandro created and launched an online baking workshop aimed at autistic young people. Entitled 'Baking on the Spectrum', the workshop was a great success and has worked with more than 100 families over the past two years.
Commenting on his appointment, Sandro said: "I am so happy to be an ambassador for the National Autistic Society and I'm excited to get involved in increasing acceptance and understanding of autism."
New Drop-In Cafe Opens its Doors
We recently saw the official opening of West London's first drop-in cafe for autistic people. Located at St. Andrew's Church in Ealing, the new community cafe was established by the London Autism Group charity. In a well-attended opening ceremony, the ribbon was cut by Rupa Huq, the MP for Ealing Central and Acton.
The cafe will be open from 1:30pm until 3:30pm on the first Saturday of each month. Sessions are free to attend, with refreshments and a range of sensory toys included.
Art Exhibition Goes on Tour
An exhibition that showcases over 140 pieces of original art created by autistic young people is to go on tour in Northern Ireland. Originally held at Londonderry's Flowerfield Art Centre, the exhibition was so successful that it moved to a new home in Ballymena's Braid Museum and Art Centre for a month from March 16th.
The exhibition is entitled 'Creative Voices: What Autism Means to Me'. Post-primary students from all over Northern Ireland have contributed artworks, each of which is displayed with a quotation from the artist about 'what their individual autism means to them'.
Our signature ready-to-wear SDO® Sensory Hug and SDO® Lite collections by Medigarments Ltd can help autistic people through the use of dynamic compression. Please browse our website or contact our experienced team for more details. Make sure you don't miss out on the next installment of our popular 'Autism in the News' series by subscribing to our regular newsletter.