SDO® Sensory Hug
The Mini or Maxi Sensory Hug can be used as a treatment for sensory seeking individuals, with conditions such as:
The Sensory Hug is a garment made of Lycra® and OrthowrapTM. The Sensory Hug provides sensory and proprioceptive feedback through dynamic compression.
Clinical evidence has demonstrated that deep pressure can reduce overactivity and abnormal behaviour patterns in individuals with sensory processing difficulties. However, providing consistent and continuous deep pressure is challenging and impractical, therefore, the Sensory Hug was designed and created.
Sensory Mini Hug for children who crave sensory input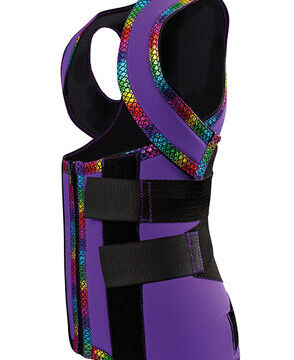 Sensory Maxi Hug for older children, teens and adults