Overview
Designed to improve scarring to:
Lower forearm
Wrist
Small areas in the centre of the hand, not extending to the MCP joints
Features
Gauntlet may extend 8.8cm (31/2") beyond the wrist
A detachable gauntlet can be incorporated with any sleeve style; this can be useful if the patient is employed in a job where the gauntlet will wear out quicker than the sleeve.
Video
Measuring Guide - Gauntlet Attachment.
Measuring
Click to download PDF files below: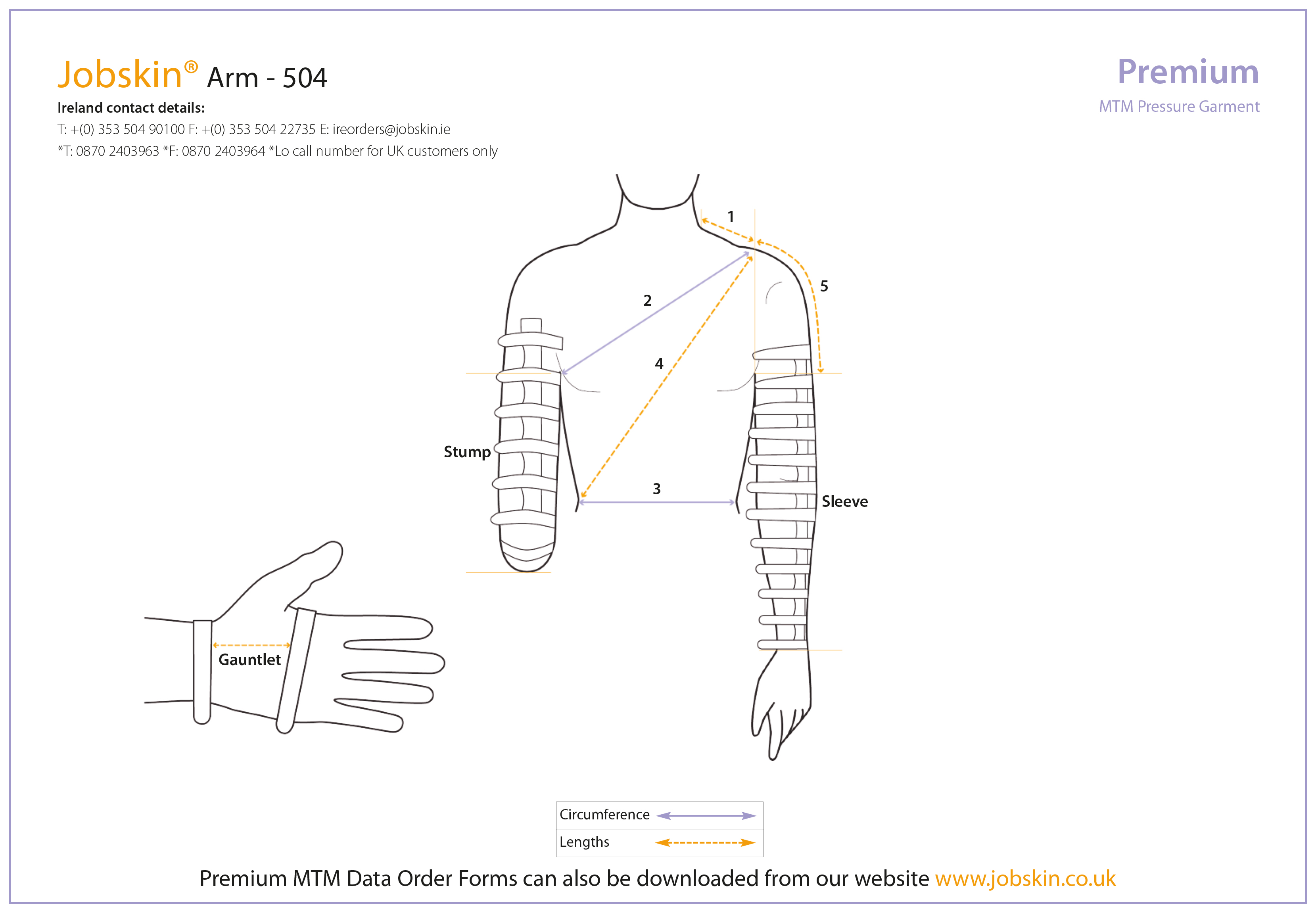 Reviews
There are no reviews yet.
Add review