The Student Nursing Times Awards 2021 will take place tomorrow on Thursday 4th November at Grosvenor House in London's prestigious Mayfair district. Designed as a 'fantastic opportunity to celebrate the achievements of the next generation of nurses and all those individuals and organisations who support them', the event is organised by the authoritative Nursing Times magazine.
Nursing Times magazine was first launched back in 1905 and has been supporting nurses ever since. The publication features articles that help nurses improve their knowledge and practice, as well as keeping them informed about important news from the world of nursing and healthcare policy. It also offers support and advice relating to career development.
The Nursing Times website continues to develop and has grown to become the largest nursing website outside of the USA. As well as publishing news and opinions on a daily basis, the website also offers access to a clinical archive of more than 5,000 peer-reviewed articles on subjects across the broad and diverse spectrum of nursing.
Nursing Times and its employees have won numerous national awards and plaudits. Its many campaigns that fight on behalf of nurses have been particularly highly commended. Recent accolades and awards include B2B Cover of the Year from the British Society of Magazine Editors and Special Interest Magazine of the Year at the Professional Publishers Association Awards.
A number of awards will be presented at the Student Nursing Times Awards 2021 across various categories. These include:
Best Student Experience
Educator of the Year
Learner of the Year
Most Inspirational Student Nurse of the Year
Outstanding Contribution to Student Affairs
Partnership of the Year
Teaching Innovation of the Year
The past couple of years have has negative impacts on everyone but have been especially difficult for those working in the nursing industry. The team here at Jobskin® would like to take this opportunity to thank these vital key workers for their hard work and dedication and wish good luck to all of those shortlisted for awards at the upcoming event.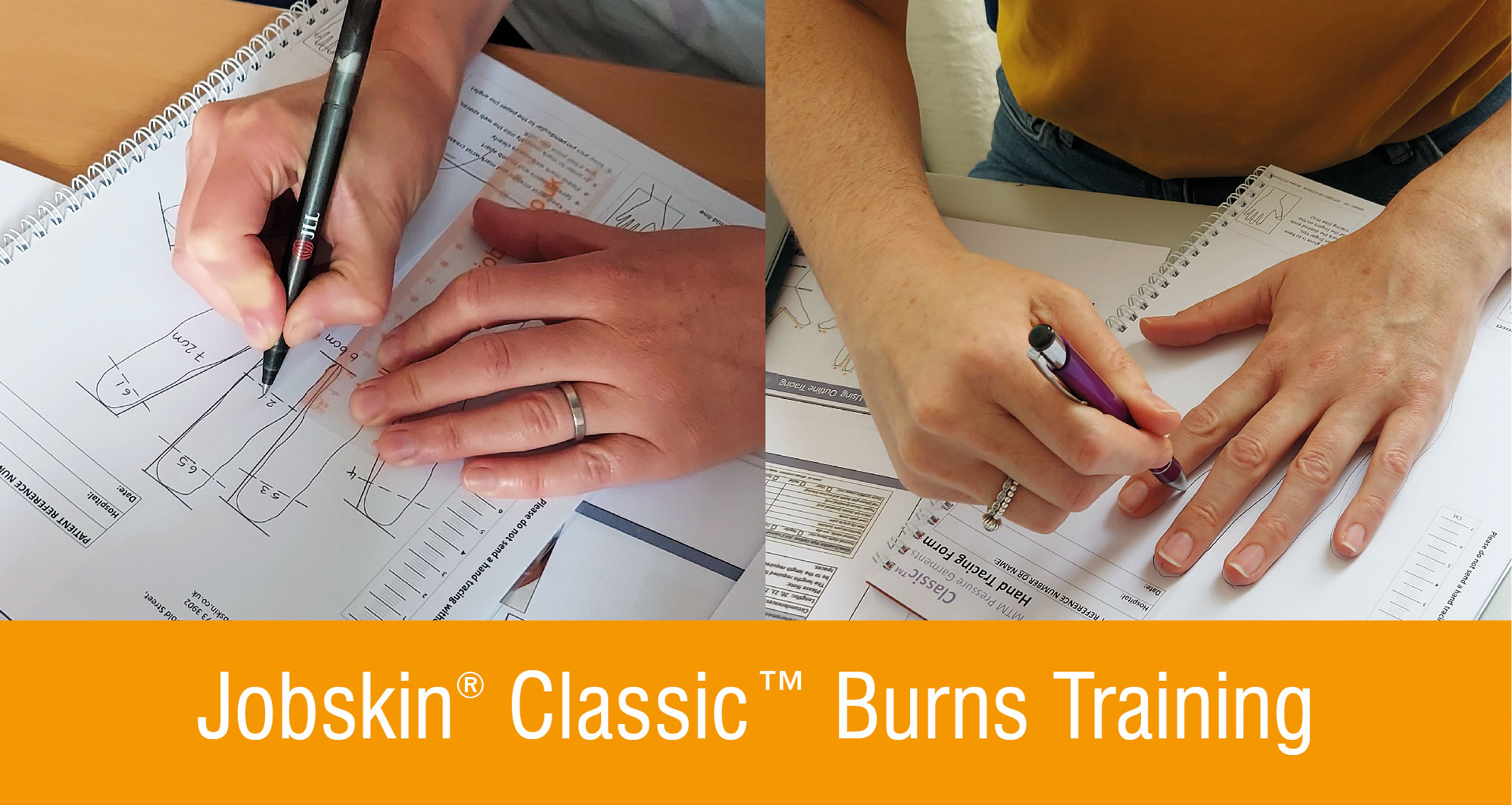 Teaching is an incredibly important aspect of our work here at Jobskin® and we offer a range of tailored training courses for our Premium™ Burns, Premium™ Lymphoedema, Classic™ Burns and Sensory Dynamic Orthosis (SDO®) ranges. To register your interest in either of these courses, please email marketing@jobskin.co.uk.